30+ Leading Data Experts from Top Companies Cover Topics from the Edge to AI
Cloudera Now is the world's premier online big data event designed for architects, analysts, data scientists, engineers, IT specialists, developers and DBAs. Don't miss this chance to hear about the latest developments in AI, Machine Learning, IoT, Cloud, and more in over 30 sessions, technical deep dives, demonstrations and customer use cases.
Get answers to your top questions while learning how to apply open source technology to accelerate your digital transformation in any cloud from the Edge to AI.
Journey to the Enterprise Data Cloud
Doug Cutting, Hadoop Founder, Cloudera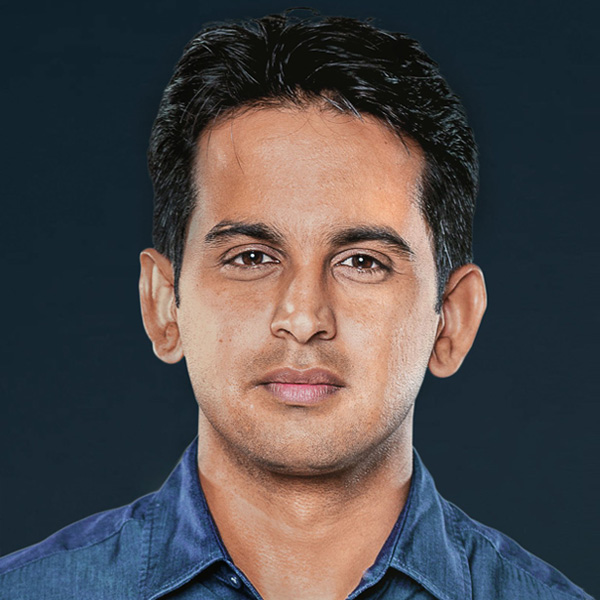 Data Architectures for the Hybrid and Multi Cloud-Era
Arun C. Murthy, Chief Product Officer, Cloudera
Accelerating the Journey to Industrialized AI
Justin Norman, Director of Research and Data Science Services, Cloudera Fast Forward Labs
Vortex of Change, Business Metamorphosis (In a Digital Age)
Rachel Mushahwar, Vice President and General Manager of US Sales, Intel
Why Attend?
Big data, data science, and big innovation are in your DNA. Join your peers at Cloudera Now where you'll hear industry experts and practitioners as they share real-world use-cases, success stories, and best practices.
Built for a technical audience
Architects
Analysts
Data Scientists
Engineers 
IT Specialists 
Developers 
DBAs 
Data Practitioners 
IoT Experts
Action oriented topics
Migration to the cloud, hybrid cloud, and multi-cloud

How to do Machine Learning at industrial scale

The latest Apache advances such as Kubernetes, Nifi, etc.

and much more
Access to 30+ sessions
Free event 
On-demand access after the event
30+ technologies
Speakers
Rob Johnson
Director of Data Engineering, Cloudera
Charles Boicey
Chief Innovation Officer and Cofounder, Clearsense LLC
Dave Shuman
Industry Leader, IoT & Manufacturing, Cloudera
Adam Nepp
Vice President of Sales, Miner & Kasch
Eva Nahari
Director Product Management, Cloudera
Richard Harmon
Industry Lead for Financial Services, Cloudera
Rob Thomas
General Manager, IBM Data and Watson AI
Ron Abellera
Director, Azure GBB Data Specialist for the Americas, Microsoft
Gaurav Kanade
Software Engineer, Microsoft
Premchand Bellamkonda
Senior Product Manager, Informatica
Sam Tawfik
Principal Marketing Manager, Informatica
Steve Totman
Industry Lead for Financial Services, Cloudera
Justin Lyon
CEO and Founder, Simudyne
Florian Muellerklein
Data Scientist, Miner & Kasch
Michael Ger
Managing Director, Cloudera
Carsten Herbe
Big Data Architect, Audi Business Innovation GmbH
Dor Kedem
Lead Data Scientist, ING Bank
Edwin Scheepstra
Business Analyst, Rabobank
Dr. Wasif Masood
Data Scientist, T-Mobile Austria
Bethann Noble
Director Product Marketing Machine Learning, Cloudera
Uwe Weber
Senior Big Data Engineer, Telefonica Germany
Jeremy Beard
Data Warehouse Field Engineer, Cloudera
Wim Stoop
Senior Product Marketing Manager, Cloudera
Richard Winter
Chief Executive Officer, WinterCorp
Rohit Balasubramanian
Managing Director, Deloitte
Renu Tewari
Director of Engineering, Cloudera
Purnima Reddy Kuchikulla
Senior Solutions Engineer, Cloudera
Jeroen Wolffensperger
Solution Architect Data, Rabobank
David Tareen
Global Product Marketing for AI, SAS
Sid Shaik
Director Product Management, Cloudera
Michael Gregory
Machine Learning Field Engineering Lead, Cloudera
David Dichmann
Director Product Marketing, Cloudera
Alex Breshears
Senior Product Manager, Cloudera
Vikram Makhija
General Manager Data in Motion, Cloudera
Dinesh Chandrasekhar
Director Product Marketing, Cloudera
Henry Sowell
Director Solutions Engineering, Cloudera
Dave Mariani
Founder and Chief Strategy Officer, AtScale
Ram Venkatesh
Vice President of Engineering, Cloudera
Krishna Maheshwari
Director Product Management, Cloudera
Naren Koneru
Senior Director, Engineering, Cloudera
Fred Koopmans
Vice President of Product Management, Cloudera
Vidya Raman
Director of Product Management, Cloudera
Joshua Robinson
Founding Engineer, FlashBlade, Pure Storage
Srikanth Venkat
Senior Director, Product Management, Cloudera
Alan Jackoway
Senior Corporate EDH Manager, Cloudera
Santosh Kumar
Senior Product Manager, Cloudera
Raman Rajasekhar
Senior Product Manager, Cloudera
Timothy Spann
Field Engineer, Data in Motion, Cloudera
How a Virtual Summit Works
Step 1:

Register for the event
Click on any of the register buttons on this page. Enter your information and hit submit.
Step 2:
Watch for informational emails
They will contain information like how to login for the event, how to get the most out of this event and recently announced speakers.
Step 3:
Schedule time to watch
Mark some time in your calendar when you can be free of distractions or plan a watch party with a few other colleagues.
Click the link in the email we send or come back to this page and click watch the event.