Learn to build practical ML use cases that solve actual business problems
The value of AI in the enterprise is more evident now than ever. The process of actually implementing machine learning (ML) use cases that can scale, however, continues to remain elusive.
92% of organizations are accelerating the pace of AI investments but only 29% are achieving transformational business outcomes.1

Success with AI requires a holistic approach that takes into account the full ML lifecycle, from the ingestion of raw data to how your models are monitored over time.
Read this ebook to:
Understand the entire ML lifecycle

Discover how your organization can build and scale more trusted AI use cases

Learn to take control of the ML lifecycle so you can solve your actual business problems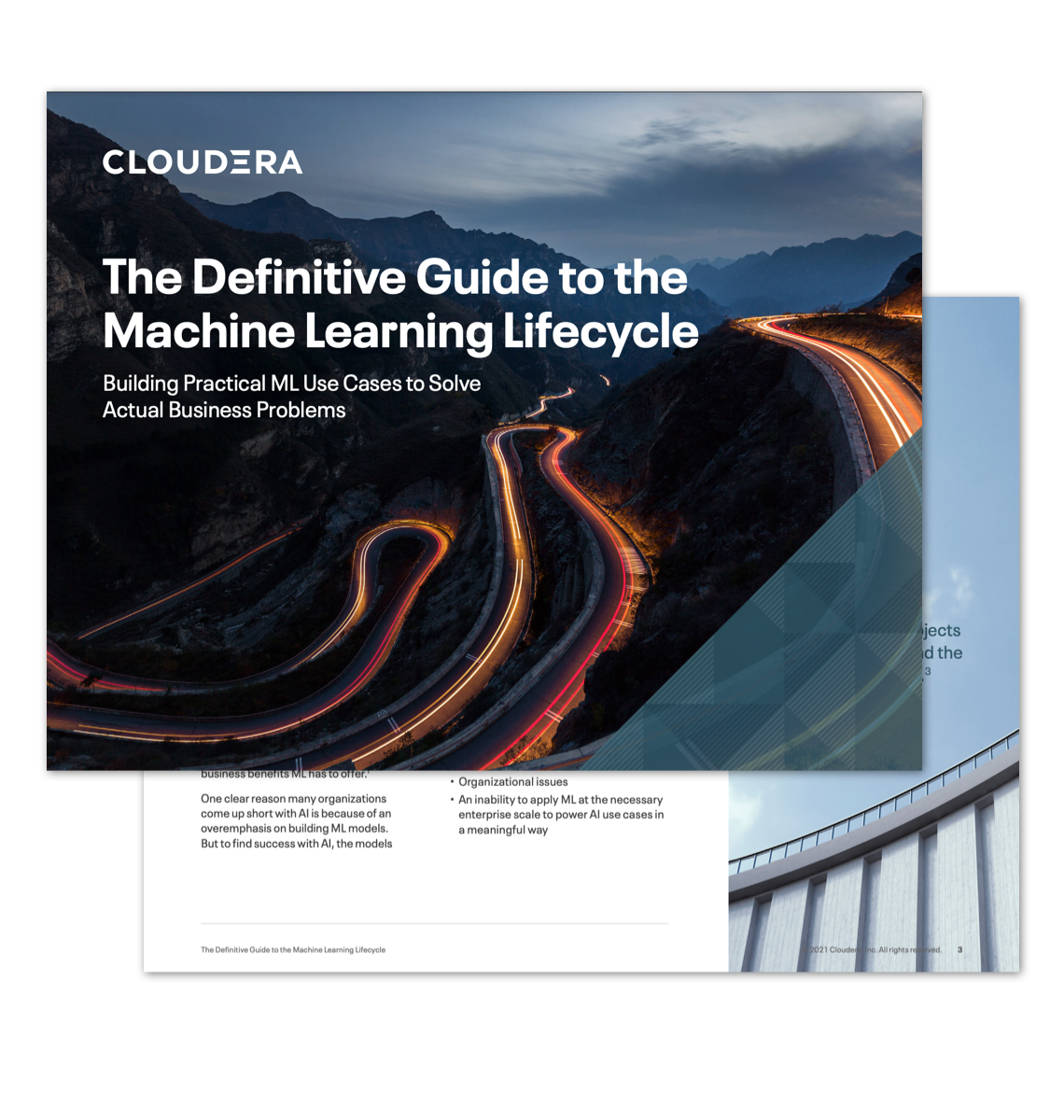 Source
1 Big Data and AI Executive Survey 2021, NewVantage Partners.