Cloudera Data Science provides better access to Apache Hadoop data with familiar and performant tools that address all aspects of modern predictive analytics. Using Cloudera, your organization will be able to perform advanced data engineering, exploratory data science, and machine learning at scale. And that's regardless of where your data lives — on-premise, across public clouds, or both. The right insights today lead to better business decisions tomorrow.
The flexibility and performance only we can deliver
There's no better modern data processing solution for batch, real-time, and streaming workloads than Cloudera. By using technology such as Apache Spark™, your advanced processing jobs can be completed significantly faster than traditional technology. The result: fast, scalable SQL in large distributed data, as well as a flexible processing engine with a functional style programming API for your business. You'll also have better visibility on the data you are ingesting thanks to interactive search and SQL access on streaming data.
For all things cloud
Why wouldn't you do as many workloads as possible in the cloud? Whether you're launching multiple workloads on a multi-tenant environment, or designing jobs that leverage cloud infrastructure for specific jobs such as ETL and exploratory data science, Data Engineering removes compute and storage constraints to achieve a lower cost of ownership while data is persisted across the lifecycle of your environment. You'll even cut more costs by using infrastructure at its cheapest via spot instances on Amazon.
Do what you do, better
Cloudera gives you the ability to do data science exploration over large datasets, while giving engineers the tools they need to build needed data pipelines and launch multi-tenant applications — all on a single product with reliable policy, access, and security controls to provide visibility into the entire lifecycle of data.
Say goodbye to obstacles
It's never been easier to scale your business according to your most ambitious goals. We'll enable your business to do exploratory data science at scale and deliver machine learning models that can take advantage of massive parallel compute and expanded data streams. With Cloudera, you have a rich programming interface and modern libraries to ensure your models are deployed and stable in production.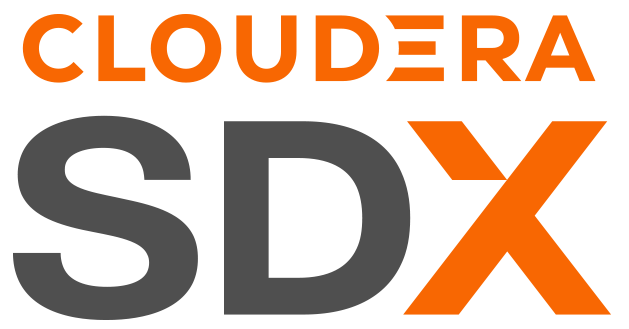 Experience your data. Your way.
Secure and govern platform data and metadata, and control capabilities with dedicated, integrated interfaces to manage it. Data security, governance, and control policies are set once and consistently enforced everywhere, reducing operational costs and business risks while also enabling complete infrastructure choice and flexibility.
Data processing
Choose the best fit for your workload: batch, real-time, or interactive.
High velocity real-time data ingest: Ability to ingest data from all sources and of all types

Scalable, high-performance architecture

More data types and better data access
Machine learning
Support high-performance, ad hoc access for more users and the fastest time to insights.
Stream processing
Real-time and continuous processing of data streams.
Fault-tolerant and high-performance processing of continuous streams of data

Similar API and programming paradigm for batch and stream processing

Simplified APIs for common streaming tasks

Combine with MLlib for predictive analytics on streaming data
Exploratory data science
Expanding the power of statistical programming to large data sets.
Familiar APIs

Integrated batch and streaming