What management doesn't get about
their tech teams - Part 1

Part 1: How to decrypt the decoder ring message from your tech team
It's a given that every company is fueled through technology now. Business success depends on how well an organization leverages data, how it adapts to changes, which technology stack it chooses, and how fast it digitizes. 
No matter the industry, organizations look to hire and retain tech talent. According to Deloitte, the tech workforce grew by 3.1% on average per year between 2010 and 2020. In 2022, tech talent employment stood at 5.5 million, up by 136,000 from 2021. Despite the hiring freezes and layoffs in big tech companies dominating the news headlines in the end of 2022, unemployment for tech workers remains low and job postings correspondingly high. 
With such demand and value, engineers, IT specialists, data scientists and analysts are likely to consider their contributions as essential, but often feel that they are misunderstood and asked for the impossible. 
For instance, 35% of data professionals said in a survey that explaining data science to others was a barrier they faced, while 46% noted that company politics, lack of management, or financial support hindered their work. Similarly, 42% of software developers said that they would want their managers to create a failure-friendly environment and 29% cited a manager who didn't understand them as the reason for their unhappiness at work.
On the other hand, the C-Suite struggles with pairing its expectations with realities. Not to mention the irreconcilable differences in workplace dress code.
Let's start with the first part of the challenge: what management doesn't get about their tech teams.

Puzzle 1: Tech teams work too slow
Not delivering new features or products fast enough or missing deadlines is most often blamed on the tech teams. Managers who don't understand programming often expect engineers to work at the same speed — and with the same sense of urgency — as they do. 
"I need to take action now, management usually says," explained Shayde Christian, chief data and analytics officer at Cloudera. "On the worst day they are trying to react urgently to challenges, and on the best day they need to predict future challenges so they don't have another worst day." 
Usually, it's not the developers nor data scientists who are to be blamed — their work does take longer and they don't miss deadlines on purpose. 
The real culprits are the lack of clear objectives and miscommunication. When maximum productivity becomes an organizational priority, the C-Suite has to make sure every team member knows and understands the company's strategy and why each initiative matters. Shorter time to market requires a lot of guidance and coordination. Without measurable expectations and a clear objective, it's practically impossible to complete a project on time. 
"All estimates are bad!" said Jacob Bengtson, Cloudera's senior project manager for machine learning. "In software development, and especially in data science, estimating the time to complete a project can be a thankless exercise in futility. Managers have to explain the reason for setting a deadline, and then fully understand that things can go askew."
McKinsey researchers have discovered three factors that are significantly correlated with timely delivery: product management, agile ceremonies, and team autonomy.
What does that look like? "The team has clear product vision and an understanding of the medium and long-term expectations of what the product is aiming to deliver," McKinsey analysts wrote. "The team conducts all agile activities with appropriate team members regularly participating in each… The team can deliver outcomes without significant handoffs and coordination."
More specifically, "Management should be providing the essential themes for their data teams to iterate on, such as churn or growth, and that will enable the tech to get their data prepped in advance and it will take them less time to do it," Christian added.

Puzzle 2: Tech teams demand too much 
One common complaint from management is the tech teams' never-ending list of demands. Not only do they ask for more time and miss deadlines (see Myth 1), but they also petition for additional resources and new expensive tools that don't seem to promise a good and immediate return on investment (ROI). 
Data scientists, for example, can be claiming that an organization's cloud architecture isn't adequate for their needs, blaming their "failures" on legacy IT infrastructure.
It's a problem the C-Suite does understand but is often reluctant to act upon. When asked about the biggest barriers to driving digital innovation, senior technology decision makers named the top five as the following: a lack of focus and being distracted by other priorities, lacking internal resources, generating and prioritizing ideas, proving a ROI, and validating the business case. 
While 57% of digital leaders plan for a hybrid cloud by 2025 (if not earlier), "Many still wrestle with how to capture the full value that the cloud offers. The cost of implementation is still a barrier to cloud adoption for more than a third," wrote the authors of the 2022 Nash Squared Digital Leadership report. 
In reality, a legacy system can be — a lot — more costly to maintain than to replace. It's not just the money, a legacy tool slows down innovation and can create additional problems like data silos or compliance issues. On the other hand, a platform that supports modern data architectures can help accelerate the data science lifecycle and lead to quicker time to insights, optimize an organization's infrastructure, and reduce risks and costs. 
This leads to rapid innovation, a great ROI, and empowered tech teams. One such tool is the Cloudera Data Platform (CDP). 
"Organizations that were previously using archaic deployment models and have now moved to CDP, didn't just see a marked reduction in technology and cloud infrastructure spend, but empowered data engineers, application developers and data scientists with a streamlined capability to manage the use case lifecycle," Andreas Skouloudis, value management senior director at Cloudera, wrote.

Puzzle 3: Tech teams speak a different language
Most executives aren't technologists by education or trade, so they don't understand the jargon and the nuances of data science or coding. "Tech speak" is akin to a foreign language to them, while a failed data science project equates to a disaster. 
As a side note, failing in data science is normal. According to Gartner, "through 2022, only 20% of analytic insights will deliver business outcomes." 
"Managing data scientists without any insider knowledge is impossible," Bengtson said. "For one, the key to successfully implementing data science at an organization is knowing how to fail fast: understanding when to stop if one of your data project's not working, without wasting time and other resources."
If an organization's leaders can't understand their tech teams, the bottom line is likely to suffer.
It would be helpful if technologists could learn to explain their work in terms of solving specific business problems, but, as executive coach Dr. Corrie Block wrote for Forbes, "in my experience, it's far less costly and less effortful to teach a strong leader technology than it is to teach a talented engineer leadership." 
So, perhaps rather than expecting tech teams to explain their work in a "foreign" language, it makes sense for strong leaders to invest a little bit of their time to learn the basics of the technology they are working with. With a myriad of great on-demand courses available online, it's easy to start building communication bridges. 
Consider what it takes to effectively manage tech workers. At highly innovative and agile companies, 73% of managers are open to new information and 73% of leaders are open to bad news. In other words, successful organizations prioritize communications, listening, and understanding of one another. 
Statistically, most digital transformations fail because of the "people"—not technology—problems. "From a technologist's perspective, digital transformation is one of those managerial buzzwords that lacks exact meaning but requires an overwhelming amount of unnecessary work," Bengtson said. 
An organization that makes communications, listening, time management, and other soft skills a priority is likely to beat those odds.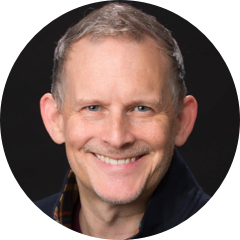 Shayde Christian is the Chief Data & Analytics Officer for Cloudera, where he guides data-driven cultural change to generate maximum value from data. He enables Cloudera customers to get the absolute best from their Cloudera products such that they can generate high value use cases for competitive advantage. Previously a principal consultant, Shayde formulated data strategy for Fortune 500 clients and designed, constructed, or turned around failing enterprise information management organizations. Shayde enjoys laughter and is often the cause of it.