Retail and CPG digital transformation are moving at breakneck speeds offering improvements to the buying experience and retail's supply chain. Retail is employing robotic automation in-store and in distribution centers to drive efficiencies, worker productivity and improve in-store merchandising. 
Gain insight from a survey of sixty-six qualified retail respondents providing a comprehensive view of robotic automation, where it's heading, deployment challenges and recommendations for a successful deployment
Join the webinar to gain insight to:
the top three business challenges driving retailers to add robotics

who is driving deployment of robotic automation (IT and/or Line of Business)

what areas will benefit most from robotics

whether robotic automation is beneficial to improving the customer experience.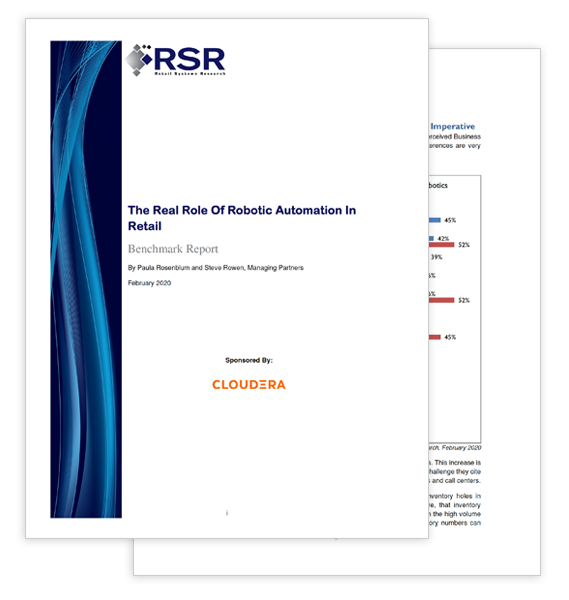 Whether you are an IT professional or a business executive, this webinar will provide you industry insights of your industry peers of how they view and leverage robotic automation.