Cloudera Products
We deliver an enterprise data cloud for any data, anywhere, from the Edge to AI
Introducing Cloudera Data Platform
Presenting the industry's first enterprise data cloud
Cloudera Data Platform (CDP) manages data everywhere with a suite of multi-function analytics to ingest, transform, query, optimize and predict as well as the sophisticated and granular security and governance policies that IT and data leaders demand.
Powered by an open source distribution, CDP manages the entire platform, on multiple public clouds, on-premises, or in any combination of these (hybrid cloud), all from a single pane.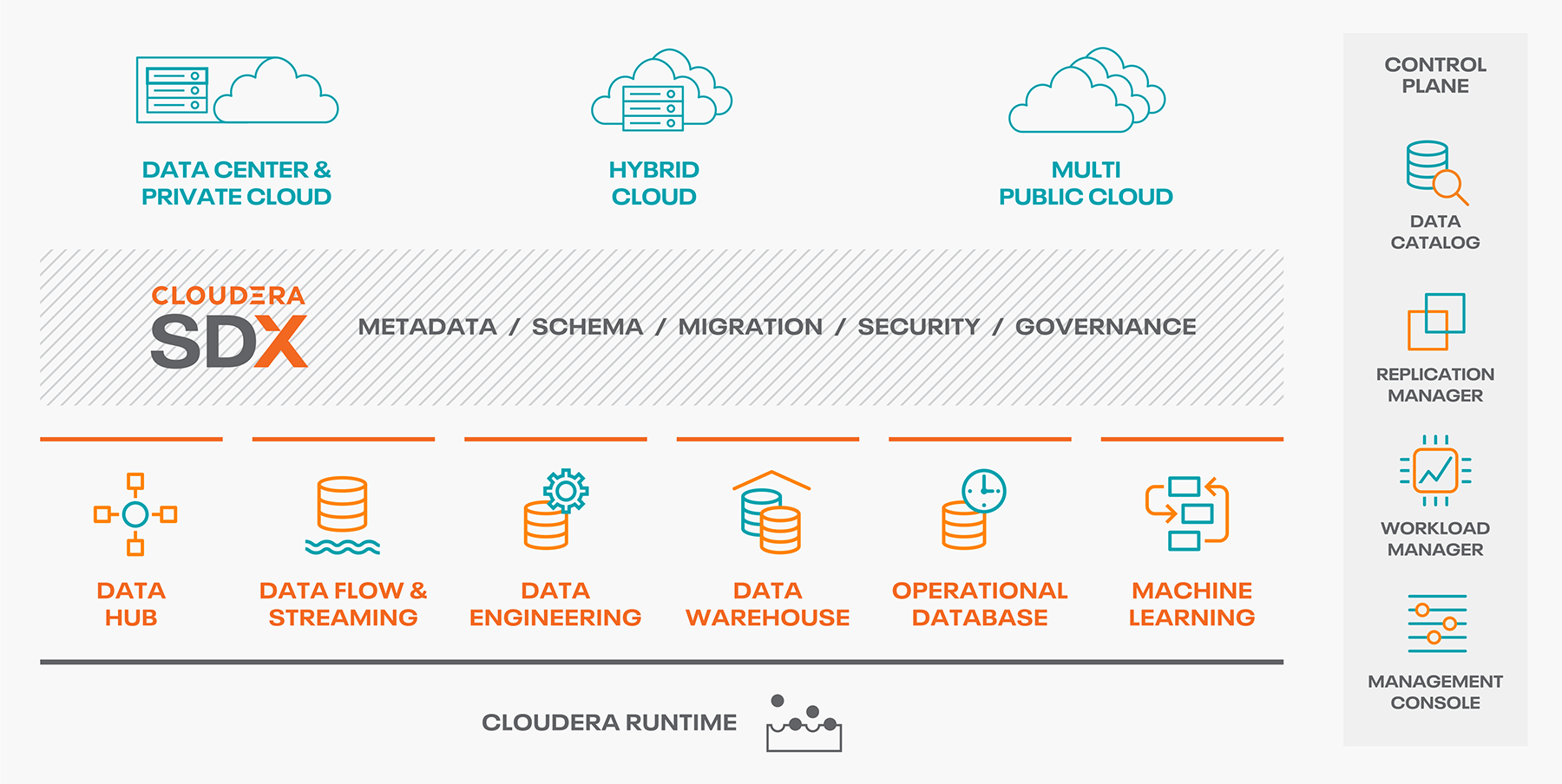 Enterprise analytics and data management built for hybrid cloud, optimized for bare metal, and ready for private cloud.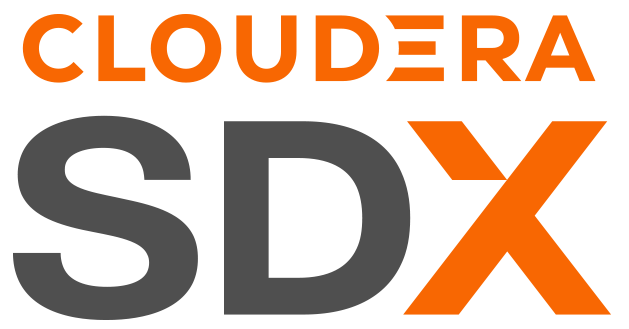 Enterprise-grade security and governance
Secure and govern platform data and metadata, and control capabilities with dedicated, integrated interfaces to manage it. Data security, governance and control policies are set once and consistently enforced everywhere, reducing operational costs and business risks while also enabling complete infrastructure choice and flexibility.
Products spanning from the Edge to AI
Modern platform for machine learning and multi-function analytics on any cloud with consistent security and governance applied everywhere.  
Empower users to produce actionable insights faster by proactively optimizing workloads, application performance, and infrastructure capacity for data warehousing, data engineering, and machine learning environments. 
Accelerate your ability to build, scale, and deploy machine learning and advanced analytics with fast, easy, and secure self-service data science for the enterprise. 
Framework for distributed storage and processing of large, multi-source data sets.
The biggest challenge in getting insights from streaming data is acquiring the data—quickly, securely, and prioritized for analysis with clear traceability. Overcome that hurdle and manage your data from edge to enterprise with a no-code approach to developing sophisticated streaming applications easily.
Focus on emerging trends, algorithmic & hardware breakthroughs, technological commoditization, and data availability with machine learning research prototypes.