Cloudera Data Platform: A hybrid data cloud designed for any cloud, any analytics, and any data
Cloudera Data Platform (CDP) manages and secures the data lifecycle across all major public clouds and the private cloud—seamlessly connecting on-premises environments to public clouds for a hybrid data cloud experience. IT can deliver the speed and agility the business wants thanks to CDP's ability to:
Control cloud costs with auto scale, suspend, and resume
Optimize workloads based on analytics and machine learning
View data lineage across any cloud and transient clusters 
Use a single pane of glass across hybrid and multi-clouds
Scale to petabytes of data and thousands of diverse users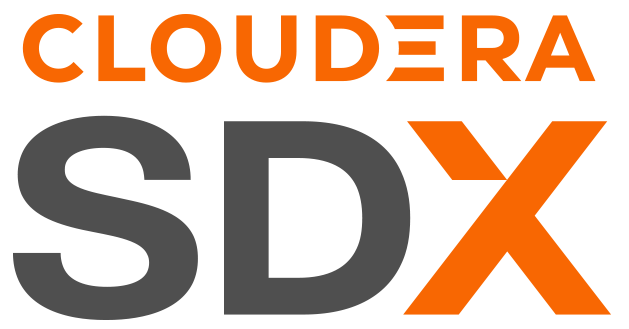 Enterprise-grade security and governance
Secure and govern platform data and metadata and control capabilities with dedicated, integrated interfaces to manage it. Data security, governance, and control policies are set once and consistently enforced everywhere, reducing operational costs and business risks while also enabling complete infrastructure choice and flexibility.
Cloudera Data Platform editions
CDP Public Cloud

CDP Private Cloud
CDP Public Cloud Data Services

Create and manage secure data lakes, self-service analytics, and machine learning services without installing and managing the data platform software. 
CDP Private Cloud Data Services

CDP Private Cloud is built for hybrid cloud, seamlessly connecting on-premises environments to public clouds with consistent, built-in security and governance. 
Additional products
Cloudera DataFlow
Manage your streaming data from edge to enterprise easily, quickly, securely, and prioritized for analysis with clear traceability. 
Workload XM
Optimize workloads, application performance, and infrastructure capacity for data warehousing, data engineering, and machine learning environments. 
Cloudera Data Science Workbench
Accelerate your ability to build, scale, and deploy machine learning and advanced analytics with fast, easy, and secure self-service data science for the enterprise.
Cloudera Fast Forward Research
Access research that focuses on emerging machine learning trends as well as working prototypes that exemplify them.
Traditional platforms
Enterprise Data Hub
Modern platform for machine learning and multi-function analytics on any cloud with consistent security and governance applied everywhere. 
Hortonworks Data Platform
An open-source framework for distributed storage and processing of large, multi-source data sets.
What customers say about Cloudera


"Fantastic product and excellent service and support from the Cloudera team. … A very solid and well performing solution that allows us to do things we have never done before."
Group GM: BI & Analytics
Carriers Industry

"Cloudera Data Warehouse obtained the best cost-benefit in relation to performance, cost, ease of creation of virtual data warehouses, data masking and data governance solutions."
Data Architect
Miscellaneous Industry

"CDSW/CML is a one-stop-shop for your data science needs. Managing multiple sessions, automating data pipeline jobs, and even creating machine learning apps are all easy and intuitive."
Model Development Expert
Services Industry
Gartner Peer Insights content consists of the opinions of individual end users based on their own experiences with the vendors listed on the platform, should not be construed as statements of fact, nor do they represent the views of Gartner or its affiliates. Gartner does not endorse any vendor, product or service depicted in this content nor makes any warranties, expressed or implied, with respect to this content, about its accuracy or completeness, including any warranties of merchantability or fitness for a particular purpose. Reviews have been edited to account for errors and readability. 
Migrate to CDP
Choose your current platform below to get migration recommendations as well as resources tailored to your environment.