Customer Analytics

SERVICE ASSURANCE

TOTAL EXPERIENCE MANAGEMENT

SECURITY & PRIVACY ANALYTICS

DIGITAL ECOSYSTEMS & SERVICES INNOVATION
Understanding and optimizing the customer experience is key to maintaining market differentiation and improving the lifetime value of the customer.
With Cloudera, you can curate the right data sets and create a true 360-degree view of your customers, interaction channels, products, lines of business, and more. Customer profiles and usage data, network performance metrics, location data, and social media streams all enable personalized, targeted marketing and enhance the end-to-end customer experience. 
Service assurance—fault management and prediction, anomaly detection, and predictive maintenance—historically have required multiple point solutions.
But with Cloudera Data Platform, you gain new insights, understanding not just that a fault was identified and prioritized, but why it happened. By employing advanced analytics and ML across the infrastructure, you have a clear view of repeating patterns and can effectively apply predictive maintenance. This same ML-powered platform enables strategies for prioritizing 4G/5G network expansion.
Total experience management
Customer relationships go beyond churn: It's critical to understand and optimize every customer engagement for a "good" experience, and potential up-sell. They tell their friends and family, whether the experience is positive or negative, and they can either drive or challenge your business growth.
Cloudera lets service providers model their customer and employee experience, measuring key indicators including sentiment, advocacy, and loyalty. Build the models, measure, automate, and optimize. Move from mere chatbots to intelligent optimized interactions, across multiple channels with sustained positive outcomes.
Security & privacy analytics
Today, telcos are migrating IT to the public cloud and find themselves in a complex hybrid data cloud environment. Across the board, this brings both security and privacy issues. These multiple data environments all need to abide by the same security access rules. And second order analytics must have consistent privacy rules across clouds.
Cloudera provides a single data governance environment to manage multiple workloads in a multi-cloud setting. Each of these unique data workloads requires robust governance with holistic security and privacy management capabilities.
Digital ecosystems & service innovation
Telcos vitally participate in today's AI ecosystems, from digital marketing and advertising to ADAS automotive and smart cities. As the connectivity layer for IoT and the edge, they are an integral piece of the puzzle.
Cloudera enables telcos to contribute data, analytics, monetization solutions, and infrastructure—all with comprehensive governance.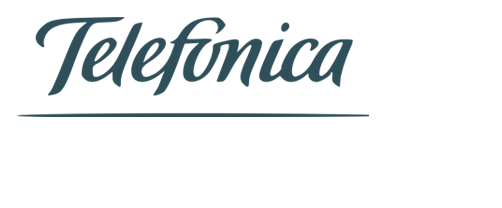 Telefónica
Driving a double-digit increase in customer satisfaction using Cloudera

Globe Telecom
Enhancing customers' mobile experiences, and delivering relevant advertising with a modern data analytic environment
Blogs
Anthony Behan | Thursday, October 19, 2023
Blogs
Anthony Behan | Friday, September 15, 2023
Blogs
Rachel Tuller | Wednesday, August 16, 2023