Overview
Enable teams to manage and serve data-as-a-product across the organization.
Data mesh helps organizations overcome limitations posed by traditional monolithic approaches toward data architectures. While distributed architectures developed on hybrid platforms are certainly the way to go, you need to ensure that these are created in a way that drives more ownership and governance.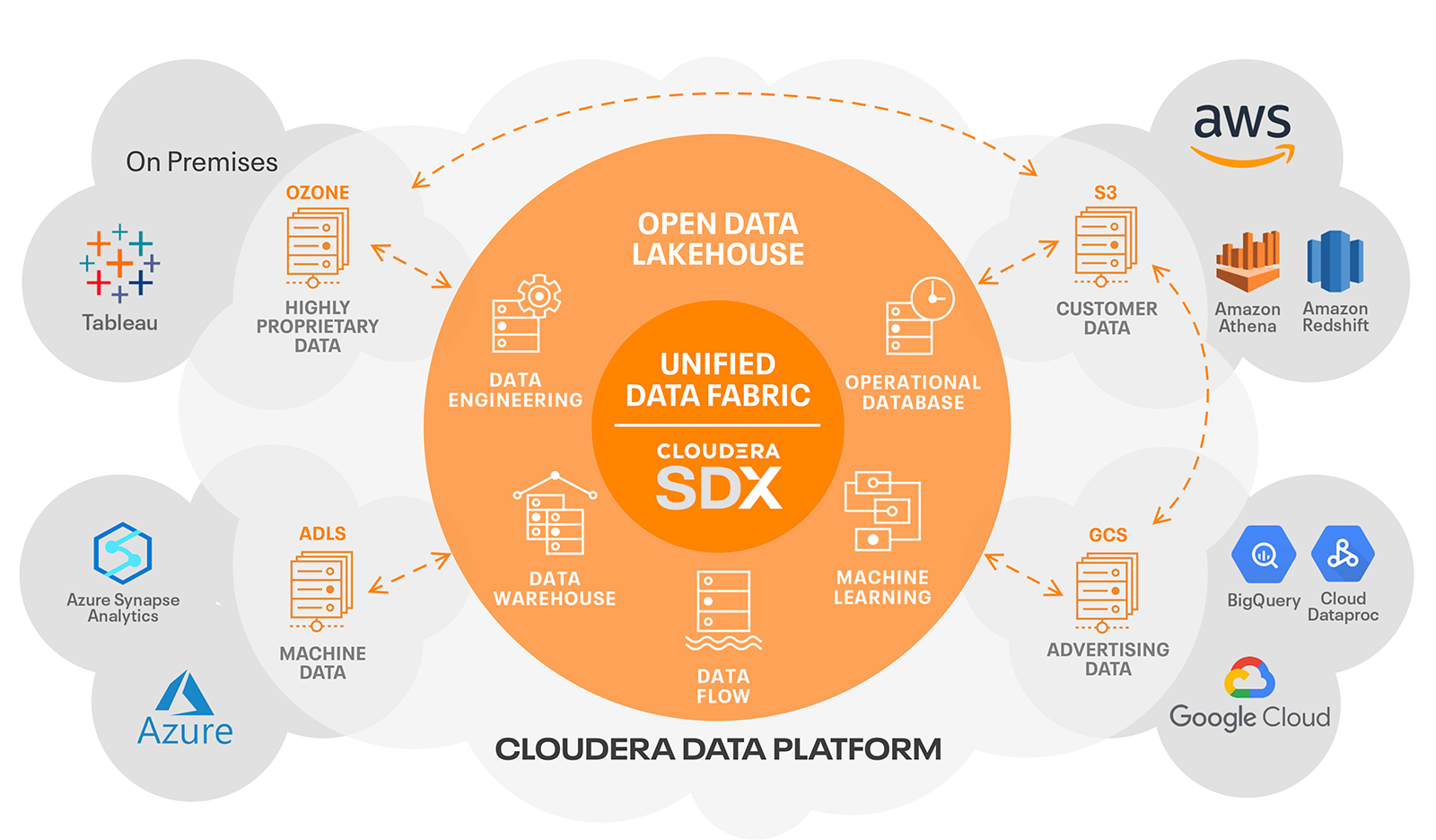 Cloudera Data Platform (CDP) enables organizations to adopt a data mesh that is aligned with the key principles of the architecture:
Domain ownership
Can be assigned at any level of granularity and with ownership comes the delegated responsibilities of managing metadata, access, and use policies for all workloads.
Data-as-a-product
Supports wider thinking about the F.A.I.R qualities— findable, accessible, interoperable, and reusable—by making data easy to discover, self-describing, and accessible for use.
Self-service data platform
Enables domains to choose which data infrastructure services are deployed and at what scale, as well as manage the roles that use those tools within the team.
Federated governance
Address global and regulatory constraints and policies with a federated service to protect data and systems
Key Components
 
All of your data. Anywhere. Securely.
World-class training, support, & services