Overview
Easily transform all data, anywhere, into meaningful business insights.
CDP Data Warehouse enables IT to deliver a cloud-native self-service analytic experience to BI analysts that goes from zero to query in minutes. It outperforms other data warehouses on all sizes and types of data, including structured and unstructured, while scaling cost-effectively past petabytes. 
Running on Cloudera Data Platform (CDP), Data Warehouse is fully integrated with streaming, data engineering, and machine learning analytics. It has a consistent framework that secures and provides governance for all of your data and metadata on private clouds, multiple public clouds, or hybrid clouds.
Cloud data reports & dashboards

Instant access to data

Data warehouse optimization

Operations & Events analytics

Research & Discovery Analytics
Get your data warehouse up and running in minutes and start analyzing datasets found easily through an intuitive data catalog. Provision a data warehouse at the push of a button with template-based deployments and manage it with zero-touch administration through auto-scaling and auto-suspend. 
Get immediate insights from a massive volume of data—proven in production with datasets of 150PB and growing—with high-performance SQL engines like Impala and Hive LLAP delivering sub-second query response times. Unblock hundreds of users and thousands of use cases with workload isolation and optimization, ensuring everyone can get their work done without stepping on one another's toes, all on the same data. 
Augment traditional datasets with semi- and unstructured data types such as machine log, event stream, IoT sensor, media, and sentiment data. Make all data readily available as a single data catalog, accessible to dashboards and reports as well as for ad-hoc and exploratory analytics. 
A suite of tools—including Data Visualization, Hue, and Workload XM—that makes it easy to explore, visualize, and query datasets as well as optimize workload health for maximum efficiency. 
Unlock data potential for hundreds of users and thousands of use cases. Workload isolation and optimization, auto-scaling, and easy-to-use self-service web-based tooling ensure everyone can get their work done without stepping on one another's toes, all on the same data.
Easily and quickly build interactive dashboards and instantly share insights across your business with CDP Data Visualization, which enables users to build and publish custom dashboards and analytic applications in minutes. Collaborate across teams effectively with easy-to-use tools and instant insight sharing across your business.
CDP weekly demo
Cloudera Data Warehouse supports all traditional and new analytics use cases, at an unprecedented scale, to deliver insight, faster while saving costs..
Discover CDP video tour

Deliver insights on massive amounts of verified data to thousands of users quickly and at scale without compromising compliance and blowing budgets.
CDP technical resources
Access technical information and resources to help you develop your skills and gain knowledge about Cloudera Data Warehouse.
Free training
Get up to speed with Introduction to Cloudera Data Warehouse: Self-Service Analytics in the Cloud with CDP, a free, on-demand training course.
Pricing
Cloudera Data Warehouse has many deployment and pricing options. Check out terms, details, and hourly rates as well as cost-estimate calculators.
Product documentation
Get started, plan your environment, and explore best practices for using and optimizing your data warehouse.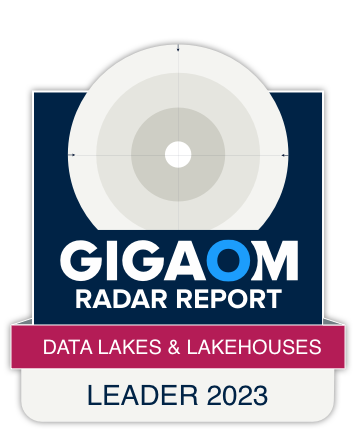 GigaOm Radar for Data Lakes & Lakehouses
Cloudera named 2023 market leader for data lakehouses.
World-class training, support, & services