Overview
Cloudera Data Warehouse is an enterprise solution for modern analytics.
Cloudera Data Warehouse is an auto-scaling, highly concurrent and cost effective analytics service that ingests high scale data anywhere, from structured, unstructured and edge sources. It supports hybrid and multi-cloud infrastructure models by seamlessly moving workloads between on-premises and any cloud for reports, dashboards, ad-hoc and advanced analytics,including AI, with consistent security and governance. Cloudera Data Warehouse offers zero query wait times, reduced IT costs and agile delivery.
Data Warehouse Optimization

Operations and Events Data Warehousing

Research and Discovery Data Warehousing
Data warehouse optimization
Optimize legacy data warehouse implementations, by partially or fully migrating difficult workloads from traditional data warehouse infrastructures, to Cloudera Data Warehouse.  Realize the opportunities presented in modern data warehousing by deploying many new use cases while enjoying significant cost savings on an ongoing basis. Battle tested, open source engines such as Impala, HIVE LLAP, Hive on Tez and tools such as Hue and Workload XM provide flexible and fast analytics on structured and unstructured data, together, at scale.
Operations and events data warehousing
A new way of looking at analytics and Data Warehousing - analyzing large amounts of events and time-series data originating from machine logs, sensors, and other devices at the edge. The real time analysis of these very large data sets, that constantly need to scale, typically cannot be done effectively or cost efficiently in traditional infrastructures. Cloudera Data Warehouse harnesses the power of highly scalable engines such as Kudu and Druid to tackle massive volumes of fast moving data. Add Cloudera DataFlow to harness the power from the edge.
Research and discovery data warehousing
A new focus on exploration and discovery of new correlations, patterns and insight inform our businesses on what we can expect from our future.  Tackling the hard problems of analyzing across textual and relational data, often for exploration and experimentation, means sifting through vast amounts of unstructured data and correlating them with relational data.  Cloudera Data Warehouse makes this easy through the power of query engines such as Solr, Impala, and HIVE. Add Cloudera Data Science Workbench to apply machine learning at scale.
Cloudera Data Warehouse has an extensive technical coverage end to end, enabling a wide variety of use cases, in an optimized way.  With mix and match technologies, you can have the right analytics operate on the right data at the right time, with all data available to all analytics at the same time.
Cloudera Data Warehouse helps manage all types of workloads together, taking advantage of combining any data, anywhere, from on-premises to any cloud.  Hybrid and Multi-cloud deployment models ensure that all analytics workloads execute quickly, at-scale, regardless of workload and user volume.
Cloudera Data Warehouse is designed to meet the modern data challenge, and opens up opportunities for a wide variety of high-value BI and analytics use cases that you need, complimenting traditional data warehouses that can no longer cost-effectively meet these new demands.
Cloudera Data Warehouse has the storage at scale, processing power, and availability of real-time access to handle all the time-series insights your business demands. Cloudera Data Warehouse's reference architecture for time-series can support the most demanding time-series analytics.
Cloudera Data Warehouse includes powerful tools to keep your workloads healthy, secure, and performant. With tools like Workload XM and Workload Manager to analyze, optimize, and troubleshoot your workloads and Cloudera SDX to provide an unmatched security, governance, and control context, your modern data warehouse is enterprise-grade.
Cloudera Data Warehouse is supported by a rich collection of content available in the How Tos for Gurus series.  Whether you are just getting started on your modernization journey, or you are looking to get the most from your current Cloudera investment, this series has plenty of guidance to make you successful.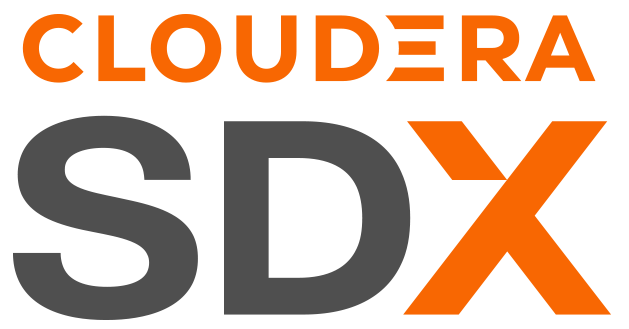 Enterprise-grade security and governance
Secure and govern platform data and metadata and control capabilities with dedicated, integrated interfaces to manage it. Data security, governance and control policies are set once and consistently enforced everywhere, reducing operational costs and business risks while also enabling complete infrastructure choice and flexibility.
World-class training, support & services
Explore the How-Tos for Gurus documentation series
Learn, share and indulge in our community
Dive deeply into Cloudera products
Download your favorite products