Automatically analyze, manage, and improve CDP deployments
Maximize cost-efficiency, enhance performance, and unlock intelligent insights with Cloudera Observability, a single pane of glass that provides visibility across  public and private clouds.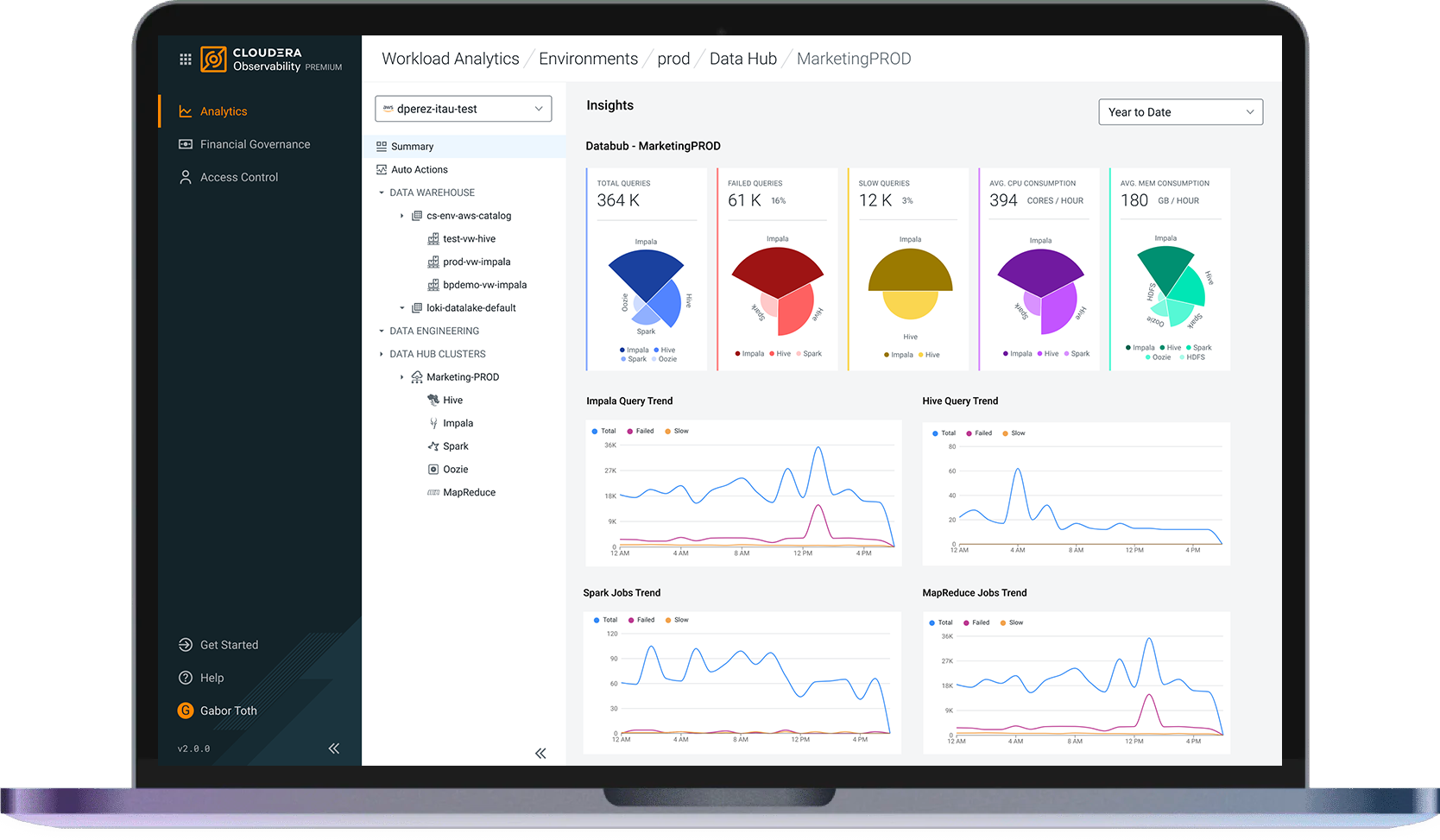 Enable financial governance and maximize cost-efficiency through smart resource allocation and optimization insights.
Enhance performance with intelligent data and workload tuning as well as proactive identification of bottlenecks.
Get to the root cause of issues quickly and benefit from expedited support for faster troubleshooting and minimal downtime.
Applied observability delivers the right insight for the right user.
Spend more time delivering value from data with self-service root cause analyses, contextual prescriptions, and impact analysis.
Optimize resource utilization with performance-tuning recommendations and get issues resolved faster with expedited support.
Stay in control of resource budgets with cost management capabilities to avoid overruns and capacity projections to facilitate planning.
features & benefits
 
Observability: Your intuitive dashboard for self-service platform analytics and actionable insights.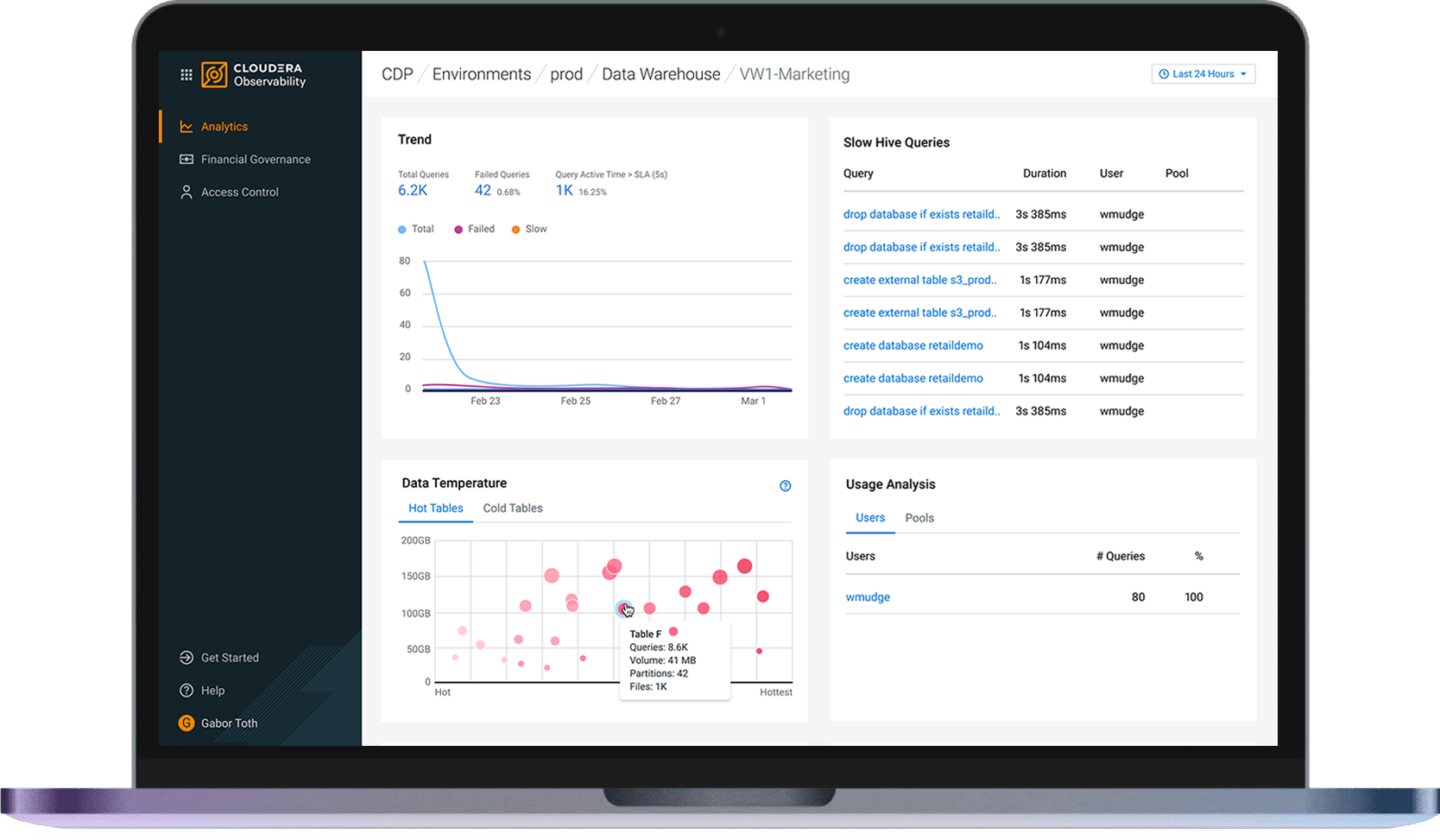 Active system monitoring.
Monitor and analyze all platform infrastructure, services, workloads, and users both in real-time as well as from an historical perspective.
Service health monitoring.
Proactively identify bottlenecks through continuous service monitoring as well as correlation of events and logs to services.
Workload optimization.
Optimize workload performance and resource utilization with intelligent tuning recommendations, health check triggers, and automatic actions.
Financial governance.
Leverage real-time and historical resource consumption insight to control costs and create capacity plans for better budget management.
Cloudera Observability Essential:
Included at no extra cost with all CDP deployments


Root cause analysis: Accelerate issue resolution with RCA and guided troubleshooting
Expedited support: Streamline communication with Cloudera Support for faster case resolution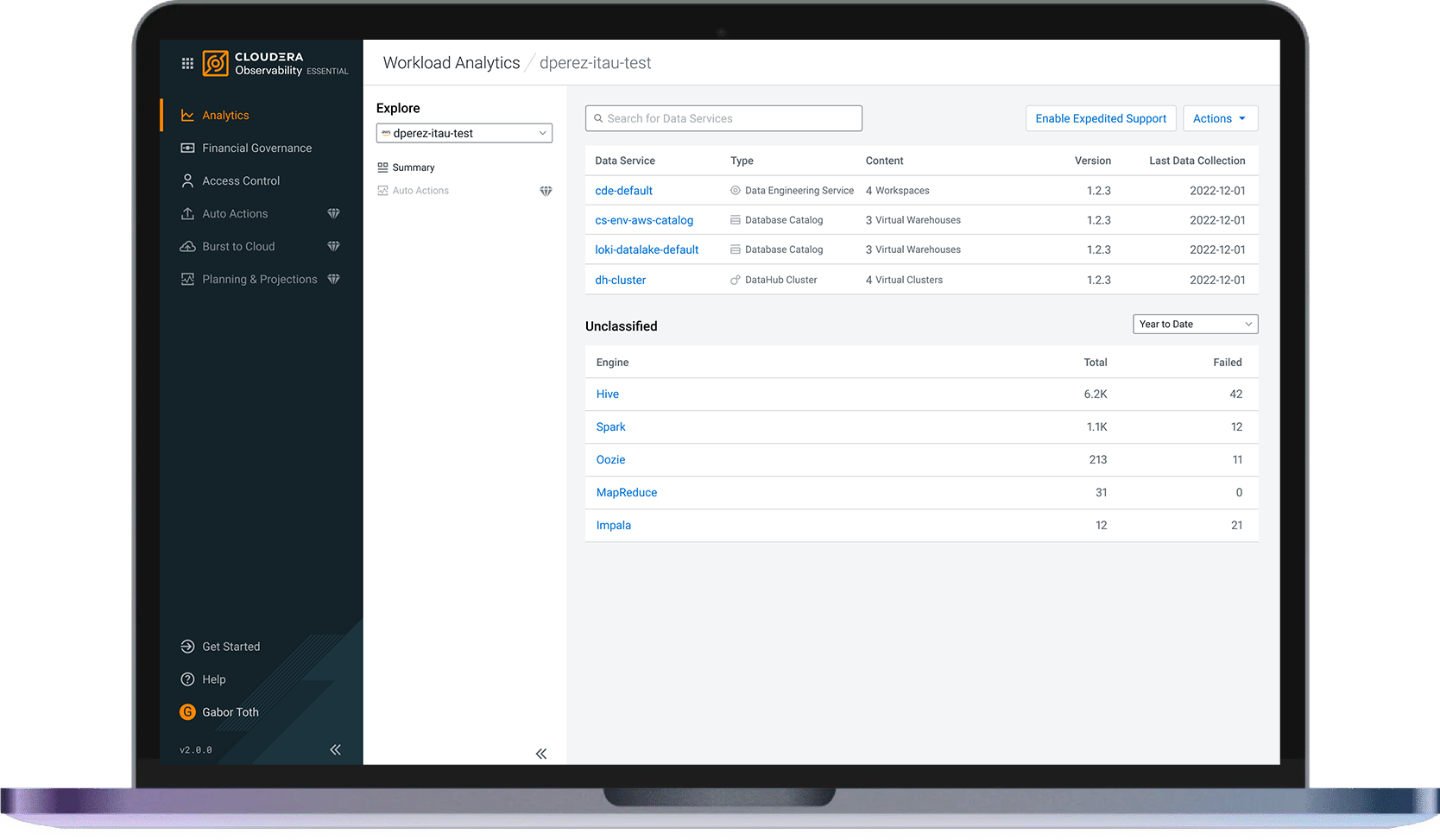 Documentation
Resources and guides to get you started
Cloudera Observability documentation provides all the information you need: from detailed feature descriptions to useful implementation guides so you can get started faster.
Ready to get started?
Let's connect.