Accenture Big Data Integrator Suite (ABIS-X)
Solution overview
A suite for big data ingestion, connecting sources to different storage solutions.
This zero-code approach means:
Lower data ingestion effort
Avoid hard programming skills
Enhance reliability
Improve maintainability
ABIS-X can be used in any big data ingestion activity, including alongside any ETL tool on the market.
ABIS-X is a plug and play centralized engine that allows you to reduce delivery costs, maintenance costs and overall TCO while improving reliability and scalability.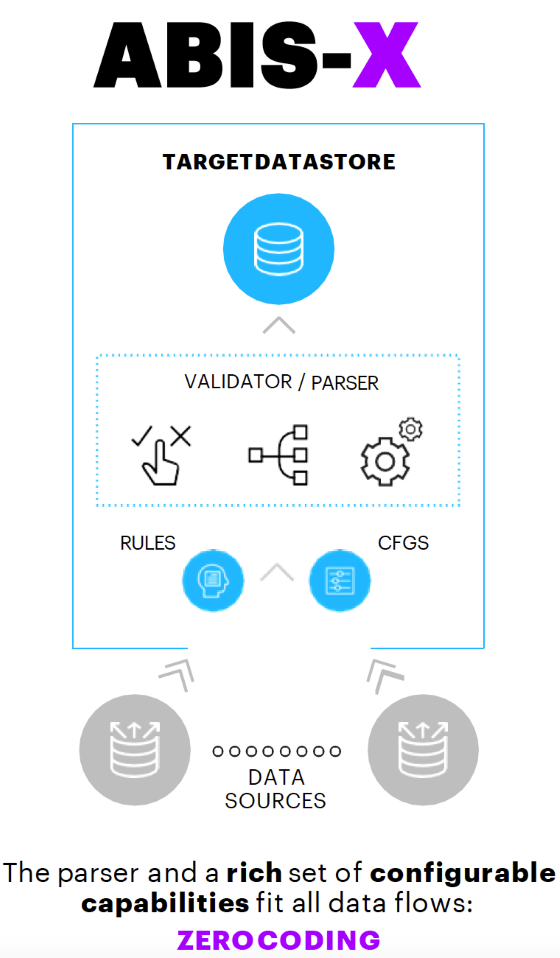 Key highlights
Category
IOT/Connected Products

About Accenture
Accenture is a global management consulting, technology services and outsourcing company, with more than 358,000 people serving clients in more than 120 countries. Combining unparalleled experience, comprehensive capabilities across all industries and business functions, and extensive research on the world's most successful companies, Accenture collaborates with clients to help them become high-performance businesses and governments. The company generated net revenues of US$31.0 billion for the fiscal year ended Aug. 31, 2015.
Partnership highlights
Accenture Digital boasts more than 36,000 professionals, including 1,200 data scientists
Global network of Accenture Innovation Centers focused on advanced analytics and next-generation tools
Deep knowledge of Cloudera's technology offerings roadmap