Real-Time Data Integration from HPE NonStop to Cloudera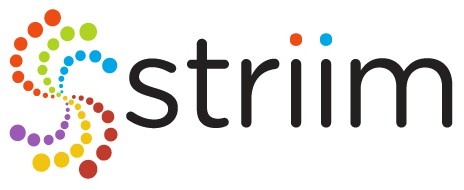 Solution overview
Striim offers a single, enterprise-grade software platform for real-time data integration and streaming analytics. Brought to you by the core team behind GoldenGate Software, Striim offers a non-intrusive, quick-to-deploy, easy-to-iterate solution for streaming integration and intelligence.
Striim enables a smart data architecture that supports use-case-driven analytics in Big Data Lakes.  Using continuous data ingestion from a wide variety of sources, Striim feeds the Big Data Lake with the right data, and at the right time. Striim ingests real-time data from transactional databases, application logs, message queues, and sensors. For transactional databases, including Oracle, Microsoft SQL Server, MySQL, and HPE NonStop, Striim uses log-based change data capture (CDC) to ensure real-time data integration has minimal impact on source systems.
Striim delivers to multiple targets including Hadoop, NoSQL, cloud environments, transactional databases, flat files, messaging systems such as Kafka, to distribute the data to where it is needed. Striim connects hybrid cloud environments by bringing data from on-premises data sources to the cloud-based analytics environments. Striim delivers to and runs on Microsoft Azure, Amazon, and Google Cloud. 
For companies that would like to include Internet of Things (IoT) data in their Cloudera environment, Striim offers the ability to filter out and aggregate the sensor data before analysis and helps build a smart and modern data architecture.  Striim is designed to meet the needs of mission-critical environments with built-in end-to-end security and reliability, high-performance, and scalability.
By using Striim to bring real-time data to their data lake, Cloudera customers increase the value derived from their big data environments.  For example, an aerospace engineering services company uses Cloudera and Striim to modernize its data architecture by transitioning to a big data solution.  Striim enables the company to feed transactional data from its HP NonStop databases to Hadoop ecosystems on Cloudera in real time. Striim delivers data to multiple targets including HDFS, Kafka, and HBase.  
The Cloudera environment now contains all airplane part and schema information from transactional systems and supports real-time operational reporting. By using real-time data in the Hadoop environment, the company can streamline its manufacturing and supply chain processes. With this real-time operational reporting solution, the aerospace manufacturer provides new services to its whole community including partners, customers, and suppliers.
Key highlights
Category
Modernize architecture 
About Striim
Striim® (pronounced "stream") is an enterprise-grade, real-time data integration and intelligence platform. Striim makes it easy to ingest and process high volumes of streaming data – including change data from databases – for big data analytics, real-time multi-source correlation, cloud integration, edge processing, and streaming analytics. Companies worldwide use Striim to deliver real-time data integration, analytics and visualization for a wide variety of use cases including enterprise security, fraud, SLA monitoring, customer experience, replication, data infrastructure modernization, and Internet of Things (IoT) analytics. Visit www.striim.com, read our blog at www.striim.com/blog, follow @striimteam, or download the Striim platform.