Production-Ready Hybrid Cloud CDP Data Platform in Days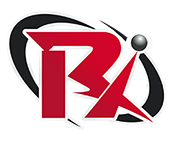 Solutions Overview
Ramsey International, LLC ("RI") designs and deploys large-scale, modern data architectures based on Data Fabrics, Data Lakehouses and Data Meshes to advance data-driven initiatives and maximize Cloudera investments.
Ramsey International provides the following data & analytics consulting services and solutions to assist large scale organizations in rapidly designing and deploying a full lifecycle, hybrid cloud data platform.
Data platform assessment & strategy
Cloudera CDP assessment
Cloudera CDP platform design and deployment
Rapidly deploy production-ready hybrid cloud on Cloudera CDP data platform using RI Daedalus
Leverage automation to enable LDAP-driven access & resource management in CDP

RI Daedalus solution

The RI Daedalus solution is a next-generation modern data management platform that rapidly deploys production-ready environments ready for data loading. Daedalus fully automates deployment, significantly reducing the time it takes to design, implement, and move workloads to a production ready data and analytics platform. Together, RI Daedalus and Cloudera CDP are redefining value generation of modern architectures to fulfill the business goals of data-driven initiatives.

Business Benefits


Accelerate deployment of hybrid cloud data environments to address multiple, complex use cases from months to days.
Realize immediate time-to-value by replacing Proof of Concepts with RI's Proof of Production(™) which deploys a production-ready CDP platform and environment ready for data ingest.
Benefit from working with Cloudera's only partner that has deployed large scale CDP and specializes in very large complex environments.
Specialty-built for complex environments with hundreds of products and be future-ready.
Accelerate design and deployment of hybrid cloud data platform.
Realize business outcomes and benefits faster without increasing complexity or costs.

IT Benefits


Reduce the time to implement large-scale data analytics solutions by months.
Speed up deployment and migrate workloads to the cloud with automatic data identification, collection, and ingestion.
Utilize AI / MI-based modern data environment maintenance to reduce costs and increase efficiency.
Manage cloud costs by estimating monthly costs for CDP and cloud provider resources before deployment.

How it works

See the demos on the YouTube channel for Ramsey International, LLC  > Watch now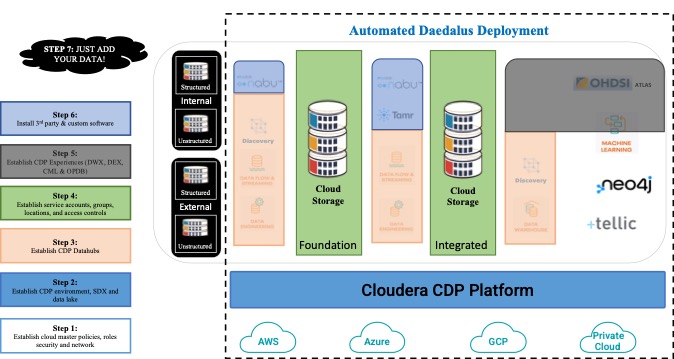 Daedalus drives significant acceleration in deploying production-ready data and analytic platforms. Reducing the time, cost, and complexity of deploying hybrid cloud data environments in complex organizations. Move directly to proof of production™ - Just add your data in days not months!
Key highlights 
Category
Modernize Architecture 
About Ramsey International
Ramsey International, LLC ("RI") is a world-renowned Data and Analytics consulting company specializing in design and deploying large-scale modern data architectures to advance data-driven initiatives. 
RI is Cloudera's most experienced services partner in CDP and CDP public cloud, focusing on hybrid multi-cloud migrations deployed on Cloudera's CDP platform. 
RI's Daedalus solution automates the deployment of a complete production-ready data and analytics CDP platform, including optional third-party solutions, within hours. Move directly to proof of production™ - Just add your data in days not months!