Overview
A data platform that moves at the speed your business needs.
CDP Private Cloud is a next-generation, hybrid data platform with cloud-native, self-service analytic experiences bringing the speed, scale, and economics of the cloud. 
Key differences from a traditional big data stack include: 
Elastic analytics running on a containerized compute cloud
Highly scalable object storage separated from the compute layer
A secure and governed data lake that combines data across the enterprise
Consistent management services across all clouds, enabling hybrid cloud
With CDP Private Cloud, your data platform team can deliver:
10x faster deployments of analytics and machine learning services than traditional data management solutions, with a petabyte-scale hybrid data architecture that can burst to public clouds
100% tenant isolation in meeting the SLAs of your mission-critical workloads with custom environments eliminating the noisy neighbor problem
50% reduced data center costs by drastically improving efficiency and utilization of your compute infrastructure and eliminating data replication
CDP Private Cloud services
Data Warehouse
Rely on an auto-scaling, highly concurrent, and cost-effective analytics service that supports hybrid and multi-cloud infrastructure models. 
Machine Learning
Give your data scientists self-service capabilities and access to governed business data and tools, all with the agility and economics of the cloud.
Traditional workloads
Deploy a broad range of powerful analytic workloads on a traditional cluster with consistent security, governance, and control.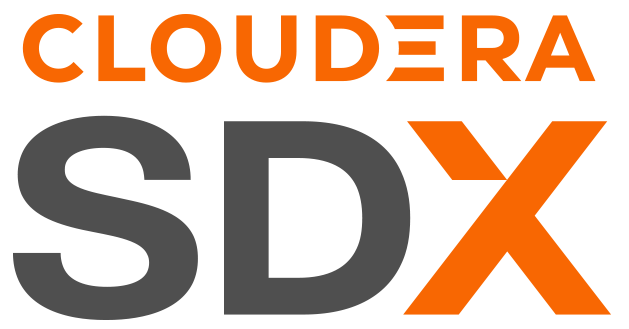 Enterprise-grade security and governance
Secure and govern platform data and metadata and control capabilities with dedicated, integrated interfaces to manage it. Data security, governance, and control policies are set once and consistently enforced everywhere, reducing operational costs and business risks while also enabling complete infrastructure choice and flexibility.
Benefits of CDP Private Cloud
Reduce data center costs

Consolidate your clusters

Guarantee SLAs for key applications

Quickly onboard applications

Customize your environments
Reduce infrastructure costs

Fine-tune your workloads independently to better utilize your infrastructure investment.
With disaggregated compute and storage, and by abstracting your underlying infrastructure, comes the ability to optimize workloads more effectively and maximize the shared capacity on each cluster by shifting resources to where they are needed.
Consolidate your clusters

Eliminate the need to create new clusters for new workloads.
Minimize cluster sprawl—a problem that plagued traditional on-premises architectures—by ensuring quality of service for critical applications. With effective workload isolation and multi-tenancy available with CDP Private Cloud, new business applications can share existing cluster infrastructure without impacting performance of critical applications.
Guarantee SLAs for key applications

Meet your key business workload SLAs with controlled, predictable performance.
With simplified multi-tenancy and workload isolation on shared clusters, you can effectively manage workload spikes and minimize the impact of noisy neighbors. Predictable performance across your cluster enables you to meet your critical workload SLAs.
Quickly onboard applications

Keep up with the evolving needs of your business, at the speed they need.
With simplified provisioning and faster onboarding of new business applications, as well as self-service analytical experiences, your data platform can quickly meet the requirements of the business, eliminating the proliferation of shadow IT solutions.
Customize your environments

Give your business users the freedom of custom environments.
CDP Private Cloud offers isolated compute containers that can be independently customized or upgraded to suit the needs of different teams running workloads on a shared cluster. Whether they need the latest cutting-edge libraries or stability without change, your user requirements can be met.
CDP demo
Watch on demand demos aimed at educating and inspiring you with product deep dives.
Free training
Learn key concepts such as the use of cloud-native design elements in the free CDP Private Cloud Fundamentals course. 
CDP technical resources
Save time with a one-stop-shop pointing you to technical information and resources to help you develop your skills and gain knowledge about CDP.
Migrate to private cloud

Migrate your existing on-premises workloads from legacy distributions to CDP Private Cloud.
Pricing
Evaluate pricing, billing terms, and licensing details, as well as estimate costs with handy calculators.
World-class training, support, & services