Overview
Transform complex data into clear and actionable insights.
From autonomous vehicles and surgical robots to churn prevention and fraud detection, enterprises rely on data to uncover new insights and power world-changing solutions. And it all starts with a foundational data management platform.  
Cloudera delivers an integrated suite of analytic engines ranging from stream and batch data processing to data warehousing, operational database, and machine learning. Cloudera SDX applies consistent security and governance, enabling users to share and discover data for use across workloads.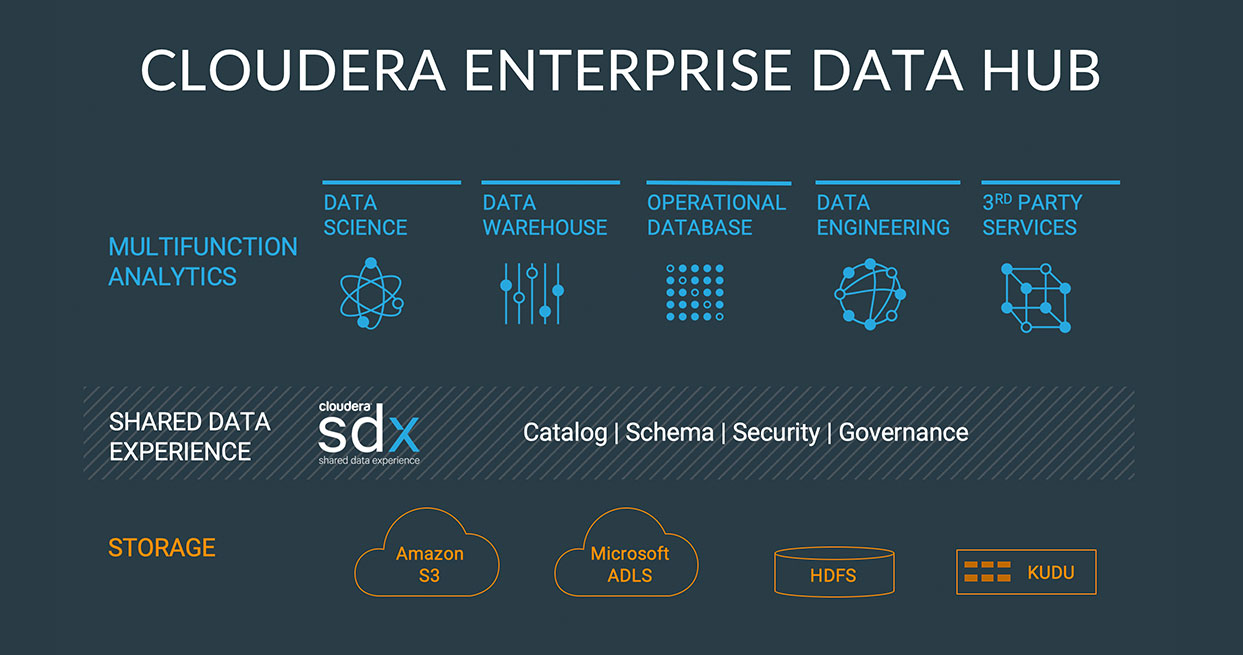 Migrate to Cloudera Data Platform

Choose your current platform below to get migration recommendations as well as resources tailored to your environment. 
Powering data-driven use cases
Enterprise Data Hub supports a wide range of operational and analytical use cases across major industries.
What is in Cloudera Enterprise Data Hub?
Experience your data. Your way.
Tackling complex data-driven problems requires analytics working in concert, not isolation. Cloudera SDX combines enterprise-grade centralized security, governance, and management capabilities with shared metadata and data catalog, eliminating costly data silos, preventing lock-in to proprietary formats, and eradicating resource contention. Now all users and administrators can enjoy the advantages of a shared data experience.
Powering the data-driven enterprise