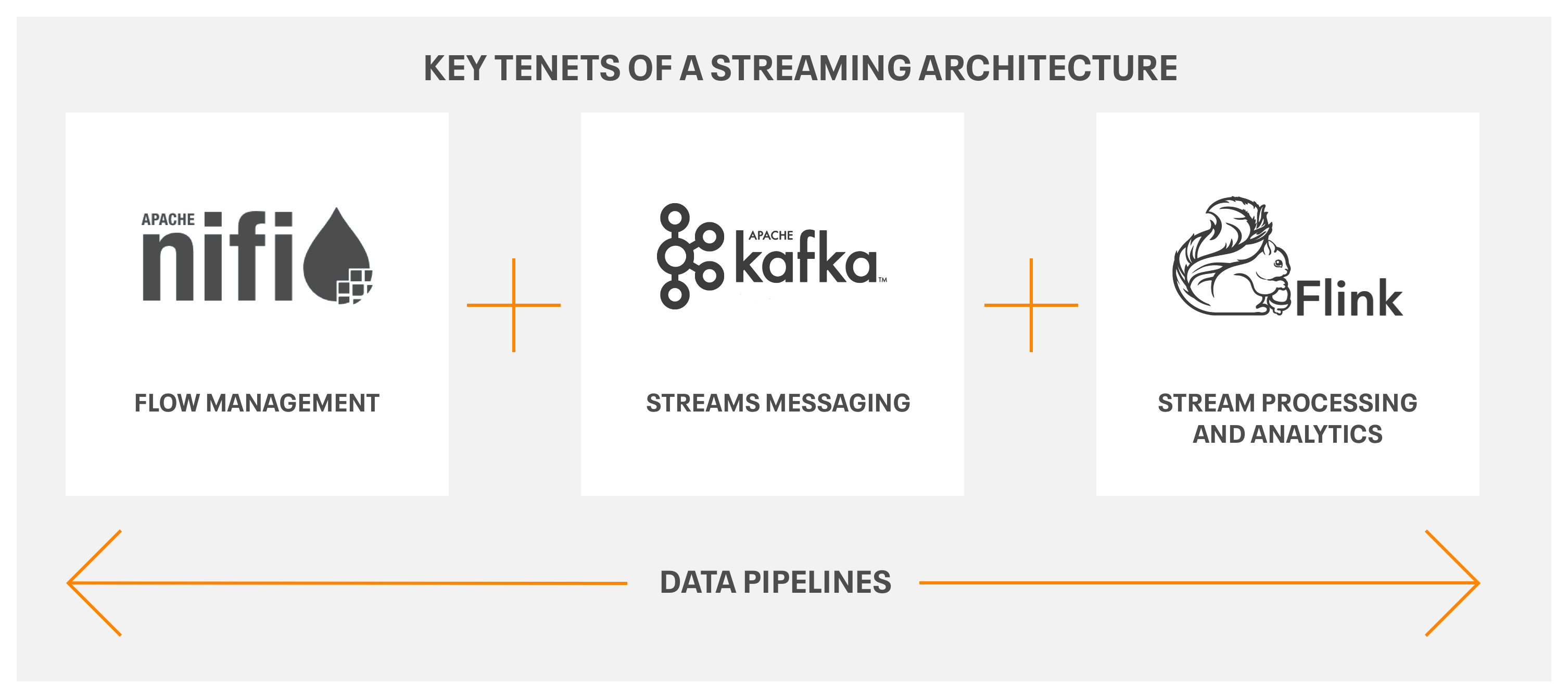 Cloudera Data in Motion is a modern approach to data pipelines powered by Apache NiFi, Kafka, and Flink SQL.
These low-code data services enable universal data distribution by giving developers a complete end-to-end set of capabilities to collect, process, and distribute any data, anywhere—streamlining architecture and driving agility.
DATAFLOW
Technology Spotlight: Announcing Cloudera DataFlow Designer.
Self-service data pipeline development and deployment
Accelerated testing with immediate feedback on test flows
Cloudera DataFlow Designer Demo: Kafka to Iceberg in Cloudera Data Warehouse
Learn how to use the new Cloudera DataFlow Designer to build a streaming data pipeline that ingests events from Kafka into Iceberg tables.
Universal connectivity
Cloudera DataFlow offers universal connectivity to any system through purpose-built connectors for data streams, databases, data lakes & data warehouses, enterprise applications, and file systems as well as generic connectors leveraging industry standard protocols such as HTTP, Syslog, UDP, TCP, and more. 

Apache Iceberg
DATA LAKES & DATA WAREHOUSES

Apache Kafka
DATA STREAMS

Delta Lake
DATA LAKES & DATA WAREHOUSES

Google BigQuery
DATA LAKES & DATA WAREHOUSES


Salesforce
ENTERPRISE APPLICATIONS

Snowflake
DATA LAKES & DATA WAREHOUSES

Splunk
ENTERPRISE APPLICATIONS
Documentation
Resources and guides to get you started
 
Get the Stream Processing Community Edition