Overview
Data lake flexibility & data warehouse performance in a single platform.
Open Data lakehouse helps organizations run quick analytics on all data - structured and unstructured at massive scale. It eliminates data silos and allows data teams to collaborate on the same data with the tools of their choice on any public cloud and private cloud.
This modern data architecture delivers data reliability with ease of data management.  Run BI, AI, ML, streaming  analytics on the same data without moving or locking your data ever.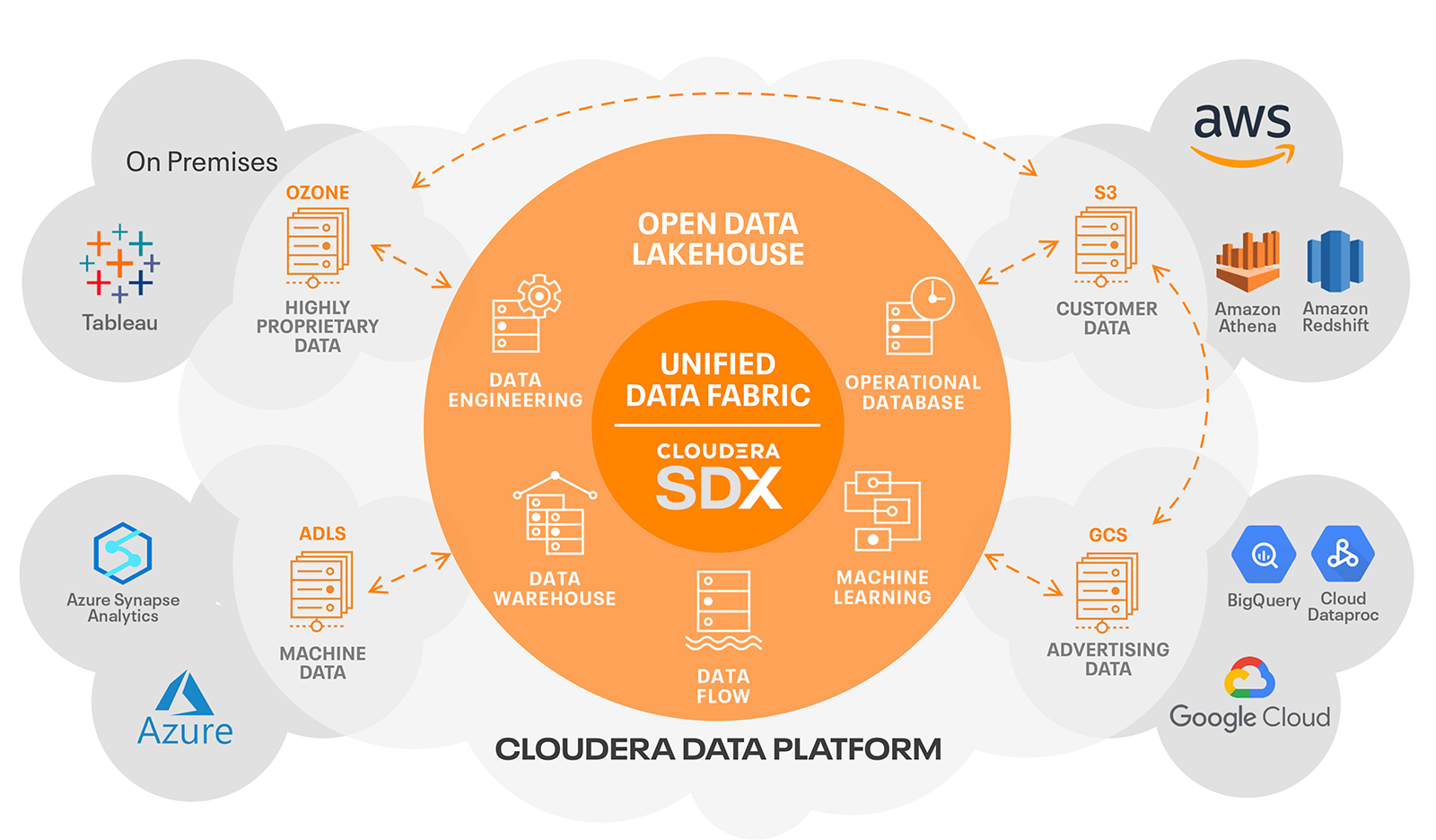 Cloudera Data Platform (CDP) delivers the world's only open data lakehouse providing the following benefits:
Open architecture
Cloudera's data lakehouse powered by Apache Iceberg is 100% open—open source, open standards based, with wide community adoption. It can store multiple data formats and enables multiple engines to work on the same data.
Ease of adoption
By integrating Iceberg right into the Shared Data Experience (SDX), Cloudera offers the easiest path to deploying a lakehouse. Additional capabilities like schema evolution, hidden partition and more simplify data management for large datasets.
Multi-cloud
Build a lakehouse anywhere, on any public cloud or in your own data center.Build once and run anywhere without any headaches. Cloudera offers the same data services with full portability on all clouds.
Secure and governed
The Iceberg tables in CDP integrate within the SDX, allowing for unified security, fine-grained policies, governance, lineage and metadata management across multiple clouds, so you can focus on analyzing your data while we take care of the rest.
Key Components
 
Supercharge your data with an open lakehouse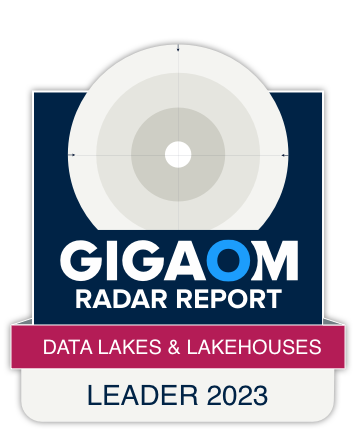 GigaOm Radar for Data Lakes & Lakehouses
Cloudera named 2023 market leader for data lakehouses.
World-class training, support, & services