Cloudera recognized as a leader in Customer Experience and Vendor Credibility
In the 2019 Analytical Data Infrastructure Market Study, by Dresner Advisory Services, LLC., the Dresner team surveyed the market on analytic use cases including:
Business reporting and dashboards, 
Discovery and exploration,
Data science,
Predictive workloads,
And embedded analytics.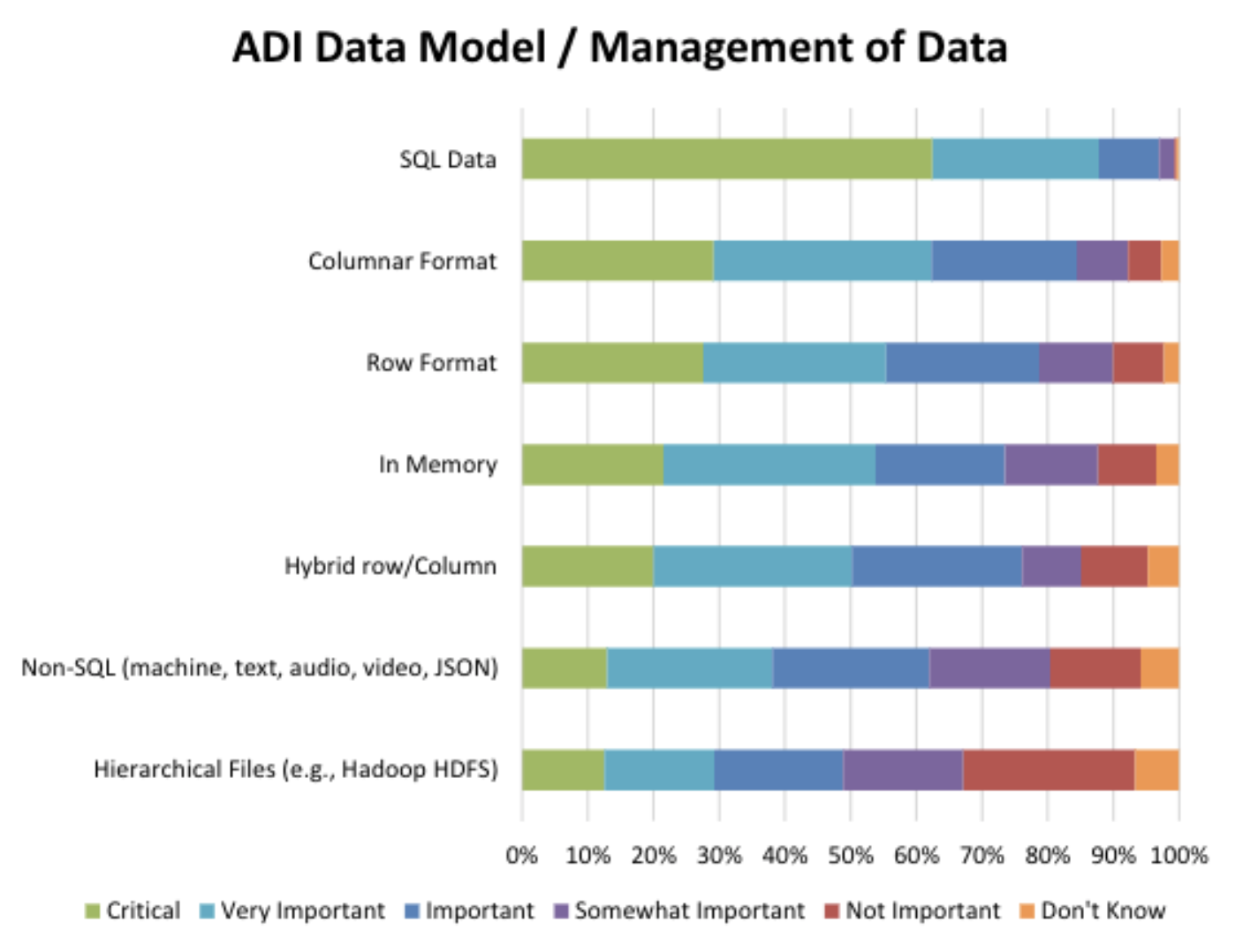 This comprehensive study reports on numerous dimensions including:
Industry, 
Geography,
Functional requirements, 
Organizational size, 
And use case.
This study is ideal for IT and business professionals alike, looking to make decisions on modernizing their infrastructure for data warehousing.