Learn why the report recognizes Cloudera DataFlow as a comprehensive streaming data platform
Read this Forrester report to learn why Cloudera has been named as a strong performer and has been recognized as one of "the 14 providers that matter most" in streaming analytics. The report notes that the richness of analytics, ease of development and scalability are what streaming analytics customers should look for in a provider.
Cloudera DataFlow (CDF) is a comprehensive real-time streaming data platform that enables enterprises to address key streaming use cases across a wide range of streaming sources. The Forrester Wave report recognizes that Cloudera DataFlow offers more than streaming analytics - flow and streams messaging capabilities as well. The report states that Cloudera "unifies streaming analytics with the full data lifecycle" by offering such a comprehensive streaming platform.
Read the report to:
Discover the providers that matter the most and how they measure up

Learn how to evaluate and select the right provider for your needs

Understand the Forrester criteria used in the evaluation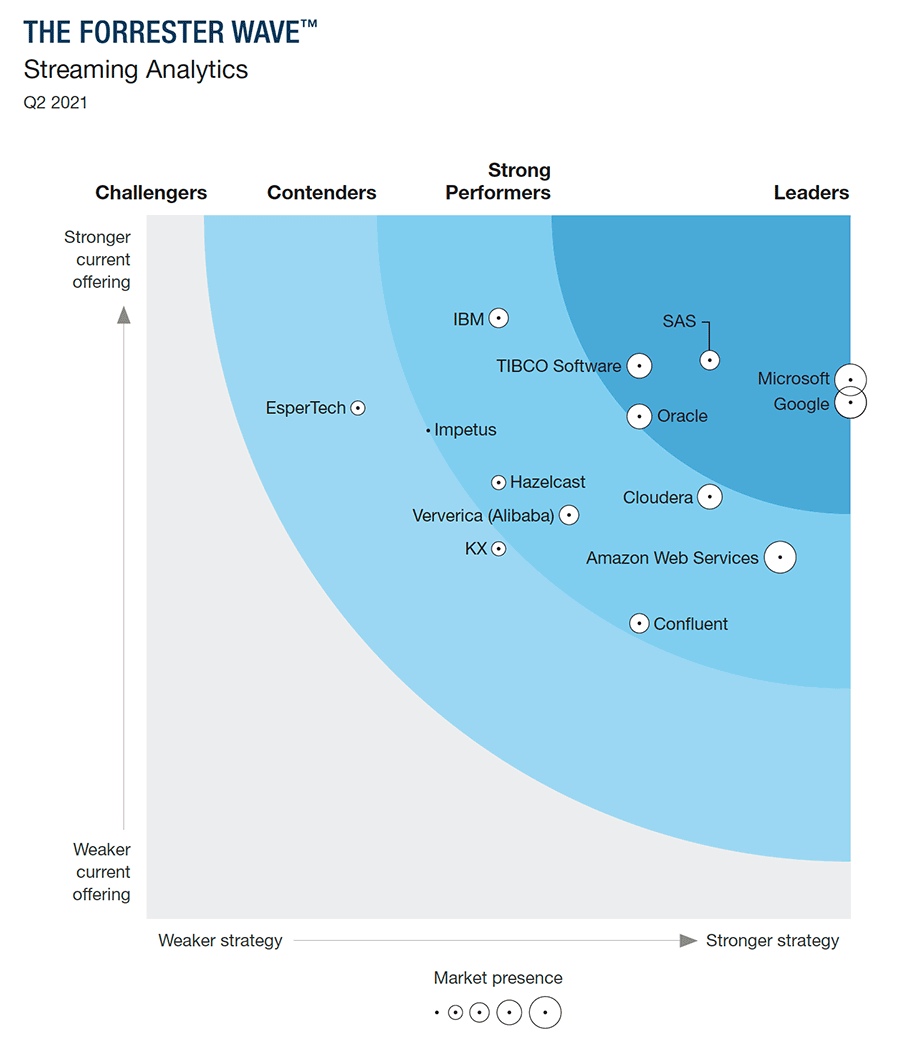 Forrester Wave™: Streaming Analytics: Q2 2021 Report, Forrester Research, Inc.