Cloudera named 2023 market leader for data lakehouses.

This report looks at the data lake and data lakehouse approach to analytics, highlights the key vendors in this space, and aims to assist organizations in their decision-making process to select the solution that best suits their needs.
Cloudera's data lakehouse solution is rated as a Leader and a Fast Mover. 
Download this report to learn why:
Data lakehouses are gaining popularity and what the key criteria are for evaluating data lake and data lakehouse vendors
Cloudera Data Platform is the next-generation multi-cloud and hybrid data lakehouse 
Cloudera Data Platform is an advanced data lakehouse with strengths in multi-function analytics, native Apache Iceberg support, federated querying, advanced security features, and high availability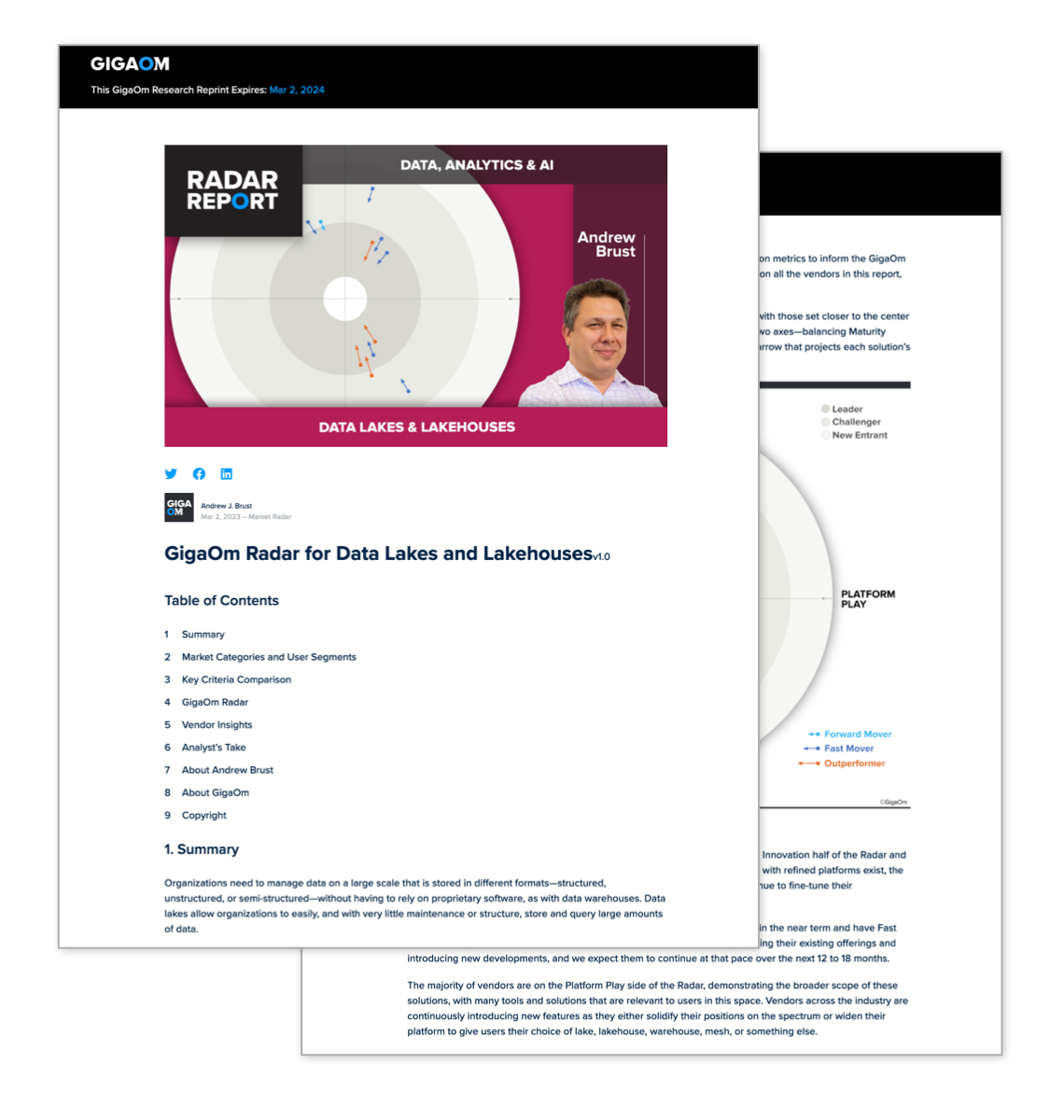 Cloudera provides a complete, mature, enterprise-grade data lakehouse with end-to-end capabilities for the entire data lifecycle from streaming/batch data ingestion to data preparation, transformation, management, storage, analysis, machine learning, and data visualization