Accelerate insights from analytics with managed cloud services
Enterprises require fast, cost-efficient solutions to the familiar challenges of engaging customers, reducing risk, and improving operational excellence to stay competitive. The cloud is playing a key role in accelerating time to benefit from new insights.
Managed cloud services that automate provisioning, operation, and patching will be critical for enterprises to leverage the full promise of the cloud when it comes to time to value and agility.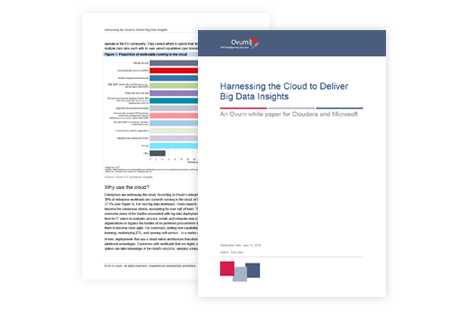 Cloudera and Microsoft's partnership shows the benefits when a managed big data platform-as-a-service (PaaS) is optimized for the underlying cloud platform—in this case, delivering the cost and agility benefits of the cloud with scalable cloud storage that is optimized for the complex compute problems involved with big data analytics, data engineering, and machine learning.