Learn why the modern data warehouse remains a critical component in a robust data analytics platform (DAP).
As enterprise data warehouses evolve to become modern data warehouses in the cloud, they still hold a significant role as a vital component of an enterprise data analytics platform.
The reality is that this evolution will be a hybrid-cloud architecture that requires shared and unified capabilities to represent both cloud and on-premises environments as a single data analytics platform for the business.
A multi-cloud architecture will be likely for many companies as data gravity from more data sources shifts data processing among clouds, requiring open data architecture principles and furthering the need for enterprise data unification and governance.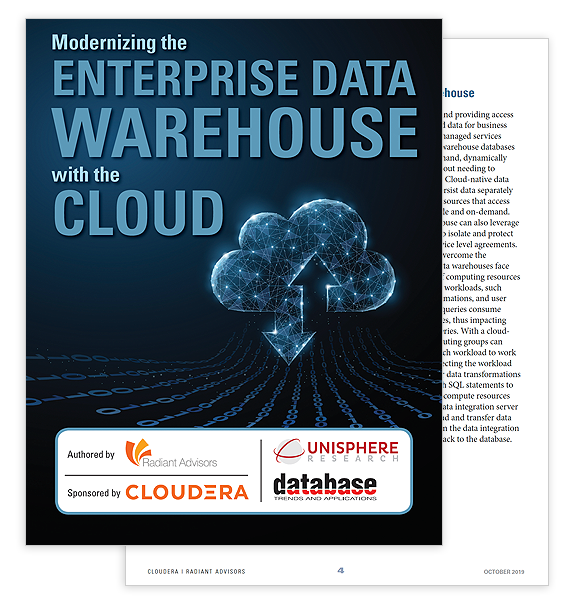 Download this report to learn about:
The role of the data warehouse in an enterprise data analytics platform
The modern state of data analytics and the data warehouse
The benefits of a hybrid-cloud modern data warehouse
The evolution to a multi-cloud modern data warehouse without limitations