50% cost savings from reduced man hours in data management
60% increase in the speed of transferring data between nodes
50% faster time to market in creating new data flows
Founded in 1902, Bank Leumi is Israel's leading bank, with more than 7,000 employees and over US $185 billion in assets. It offers a variety of financial services, from consumer banking to corporate and investment banking, mortgage lending, credit cards, savings and securities.
Given the scale and diversity of its financial activities, Bank Leumi's operations generate a tremendous amount of data that must flow between disparate systems and remain highly secure. Seeking greater agility and visibility, Bank Leumi turned to Cloudera to modernize its data management.
From A to B
Within Bank Leumi's cyber division, the data flow and automation team administer the exchange of data between the bank's operations and network systems to its cyber infrastructure. Historically, the team has had to carry out its work in a methodical and guarded manner that involved extensive coding and file format conversion to ensure data could go from point A to point B without being tapped or altered. This process introduced a significant amount of latency into the flow of data, and transfers would often take up days to complete. In addition, connecting new data sources to its existing platform required the help of other teams within the bank to export this data into a compatible format.
Bank Leumi had long considered upgrading to a NiFi-based system to automate the time-intensive data transfer process and simplify the process of connecting new sources. Apache NiFi is an open-source data integration tool that provides an intuitive web-based interface for building, managing, and monitoring data flows, making it easy for businesses to automate the flow of data between different systems. After an unexpected security challenge in March 2020, the team was forced to accelerate its journey to NiFi.
When the COVID-19 pandemic shut down offices worldwide, the data flow and automation team was suddenly responsible for ensuring the security of data movement from the 5,000-plus Bank Leumi employees working from home. The broader IT department enabled these remote workers with preconfigured dedicated hardware that enabled them to connect securely to the bank network. However, the cyber division needed a way to collect all of the devices logs and securely send them in real time to its data infrastructure SIEM (Security Information and Event Management) solution.
After considering various options and initially self-supporting Apache NiFi, the team selected Cloudera Flow Management (CFM).
DIY data management
Bank Leumi began by installing NiFi on one of its servers, and the data flow and automation team was immediately impressed by its stability, ability to collect logs, and ease of bringing in data from various sources. The team quickly realized that the wide range of data operations NiFi offered meant they could replace laborious custom coding efforts with a single, versatile tool for all their secure data exchange needs.
Bank Leumi wanted to scale from a single NiFi node to a platform where it could gather data from different environments. The team was proficient in building data flows in NiFi, but struggled to build clusters where they could operationalize and configure these flows securely. Using CFM, the Bank Leumi team has been able to build a cluster and manage configuration and security credentials by themselves.
CFM's intuitive graphical user interface to facilitate data movement and management across an enterprise. Bank Leumi's data flow and automation team has been particularly impressed by the ability to build out workflows without having to write code.
"With the low code capabilities of Cloudera Flow Management, there's little to no learning curve at the beginning," said Amir Galanti, head of data flow and automation, Bank Leumi. "This means we can deliver on any request within a few hours."
With CFM, data transfers that previously took several days are now completed in a matter of hours. This is enabled by advanced security features that ensure data remains unaltered, and the Bank Leumi data flow and automation team's ability to easily handle data management tasks on their own.
"We're always expanding to new data sources, because there's always new use cases," said Dudi Levi, head of data, cyber division, Bank Leumi. "We work with a lot of SaaS providers, and each one has a different data structure. With Cloudera Flow Management, it's easy to connect to them—no coding needed. And it's very reliable and easy to maintain."
Using CFM has allowed Bank Leumi to innovate more freely without fear of introducing security risks to its data. The technology requires far fewer people to manage the flow of data, freeing the team to spend more time architecting improvements to other backend systems.
"With Cloudera Flow Management, there's no resource that we can't connect to," Galanti said. "Anything that we can come up with, CFM can handle it. The possibilities are almost endless."
telecommunications
Fastweb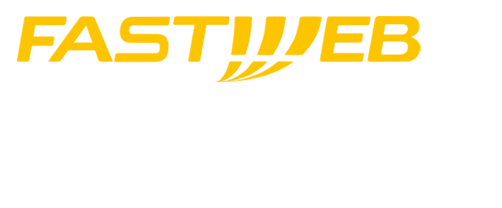 financial services
Kutxabank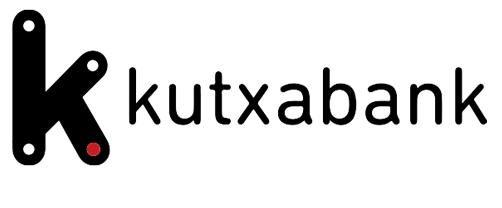 healthcare
Clalit Health Services Israel