Gain more accurate insights onto QoS with the implementation of Cloudera Data Platform (CDP) to manage diverse types of data.
Process real-time data from network equipment to satisfy increasing consumer needs for high-speed service performance and availability.
Enable the development of AI algorithms that can improve the efficiency of technical assistance and network maintenance systems in order to ensure customers an excellent user experience.
With 3.1 million fixed-line and 3 million mobile customers, Fastweb is one of the leading telecommunications operators in Italy. The company promotes the digital transformation of the community to build an increasingly connected, inclusive and environmentally sustainable future. Since its creation in 1999, the company has focused on innovation and network infrastructure to ensure the highest quality in the provision of ultrawideband services and promote the digitization of citizens and the country.
To help everyone build their future with confidence, the company continually invests in high-performance networks at Gigabit speeds and innovative services, encourages the broadest dissemination of digital skills among the population, promotes an inclusive culture by cultivating talent growth, and supports the fight against climate change.
Advanced data analytics as the key to industry leadership
With the entry of new, more competitive providers in the market, Italian consumers and businesses have come to expect reliable connections and high network quality, pushing telco providers to rethink their strategies to deliver higher customer satisfaction and minimize downtime of services.
As a leading telco provider focused on innovation, Fastweb is committed to offering top-notch customer experience. To achieve this, the company focused on gaining meaningful insights from the broad range of technical data collected by its network equipment.
In order to monitor services effectively and obtain reliable results, Fastweb samples available metrics at a high frequency, which requires processing large volumes of data.
The use of network meters and metrics had a two-fold objective: on one hand, to optimize network analytics, and improve maintenance to identify network problems with automation and AI before they impact customers. On the other hand, Fastweb wanted to provide its Technical Support teams, as well as customers, with automated tools to enable self-service connection management and issue resolution.
With a comprehensive data view, Fastweb turns data into insights
Fastweb wanted to advance its service by answering business requests in real time and to leverage ML and AI to anticipate potential network disruptions; two goals that need processing large amounts of data in streaming, without network disruptions, while keeping costs low.
"The main problem when interfacing with large volumes of data is to find a platform capable of historicizing and processing it quickly, as close as possible to the point of collection, with the best possible cost/benefit ratio", explains Andrea Sannino, Quality of Service Engineer Team Leader, Fastweb. "Considering the presence of non-structured data, it was necessary to move away from the classic paradigms of the relational world to embrace those of the non-relational world."
Fastweb chose Cloudera Data Platform (CDP), as a proven solution in the market with the ability to process structured and unstructured data at scale. Cloudera already runs in 80 of the top 100 Communications Service Providers (CSPs) in the world and has a long history of delivering network analytics solutions.
From a technical viewpoint, Fastweb implemented Cloudera to process large amounts of data within the company's data centers. The framework had also to scale quickly for additional use cases to support other divisions of the organization, while ensuring high reliability and disaster recovery.
Organizationally, internal skills were gradually adjusted with a specific training program to ensure a smooth transition. For application support and platform monitoring, a reference group was identified to manage alerts and 24/7 intervention procedures.    
From a single use case with hybrid data to a workstream revolution with CDP ecosystem
"The first step of our journey into the world of hybrid data was successfully completed. But this was only the beginning", comments Andrea Sannino. "Now, we turned what was previously a specific use case into a generalized way of working, expanding the data lake initially intended for our Technology Division to network data."
Thanks to CDP, and in particular its governance layer SDX (Shared Data Experience), Fastweb extended disaster recovery and integrity preservation operations to ensure protection of growing amounts of data. The company is working to complete the migration of old flows from obsolete platforms.
Currently, Fastweb is enhancing the implementation of CDP to support its Marketing and Digital Division, which has a collection system based on DSS. Cloudera's open and interoperable platform helps to exchange and interact with these platforms to collect specific aggregated data, such as customer preference and location, that can be analyzed to build targeted marketing initiatives (promotions, advertising, and campaigns) which can land everywhere, from mobile apps to enterprise marketing systems, potentially widening the customer base. CDP also enabled Fastweb to leverage ML and AI to build industrial predictive models to build further network automation and continually drive performance improvements.

"Thanks to the flexibility of hybrid data, we are planning to scale the current functions horizontally and adopt additional Cloudera Data Platform added value integrated services such as Cloudera's harmonized ecosystem and Professional Services support", concluded Andrea Sannino, Fastweb.

telecommunications
Zain

telecommunications
Telkomsel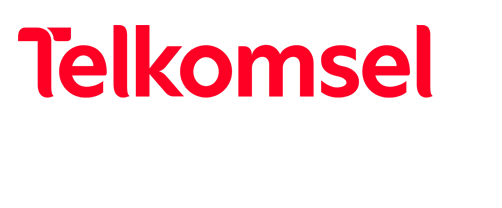 nonprofits and ngos
Terre des hommes