The hybrid flexibility to work with multiple vendors in any country
More visibility into warehouse activity, transportation progress, and expected delivery times.
A greater ability to coordinate a complex, ever-changing supply chain ecosystem.
With operations in over 170 countries and 49,000 employees, global logistics leader Geodis is responsible for coordinating and moving products from warehouses all the way to last-mile delivery shops across the globe. But navigating a complex supply chain from end-to-end with a legacy data platform was slowing the business down and preventing them from providing the real-time visibility into shipments customers demand.
Data: the key to unlocking visibility in supply chain complexity.
There are hundreds of thousands of miles connecting warehouses and homes all over the world. It's up to trucks, trains, planes, and ships to navigate all of them.
Today, modern supply chains aren't just complex – they're constantly changing. On top of that, the demand for real-time information and to stay one step ahead of delays keeps getting higher.
"In logistics data is key," says Delio Amato, Group Chief Architect Officer at Geodis. "Like many businesses today, customers are asking for more visibility and understanding of what we're doing and how we're delivering products. And for us, bringing that real-time visibility to customers requires exceptionally strong data management."
Multiple sources, disconnected platforms, siloed information.
But Geodis was dealing with a large amount of information coming from dozens of different sources. This included operational data, transportation data, sales information, as well as multiple additional sources of internal data. With so many sources siloed in various systems, Geodis didn't have a clear line of sight into operations, and customers didn't have immediate access to the information they needed to accurately track shipments in real time. A piecemeal, fractured data management had become slow and cumbersome when Geodis needed to move faster and more transparently.
A new way to manage and process data from end to end.
To grow, Geodis needed a more capable platform that could handle all the volumes, complexities, and use cases the business needed – and everything a shifting global supply chain could throw at them. So they turned to Cloudera Data Platform (CDP) Public Cloud.
"Our goal was to start quick and small," says Amato. "We chose a solution that could be deployed in the public cloud, but we didn't want one that could only be linked to a single provider. We also knew that the public cloud couldn't be the only answer. Our solution had to be nimble enough to be deployed anywhere with the same technology stack without constantly rebuilding in every country."
The new platform now gives the company a simplified way to manage the entire end-to-end data lifecycle using CDP Public Cloud. This lets Geodis simplify massive amounts of data, orchestrate and automate complex data pipelines, and much more.
Geodis now has multiple ways to ingest, process, transform, and store data in different types of data stores to meet any kind of use case, batch mode, real-time streaming, and machine learning as well. And the 60 developers working at Geodis can easily process the data to anyone within the company.
With Cloudera, Geodis has reinvented its data strategy, and it's breathing new life and a world of visibility into their business.
"Things are always moving quickly for us," says Amato. "And I'm not just talking about how fast products are moving across the globe. Our world is constantly changing and our business must too. Everything we do runs on our ability to know what's going on at any given place or time. Our trucks, our ships, our planes – we have to understand it all in real-time. And we have to be able to act as fast as the information is created."
A single platform for every person – and every use case.
Beyond visibility, the new platform has delivered a level of collective buy-in across the organization. Introducing a new technology and governance was complex and represented a shift for different teams. But the results and comprehensive usability of the data itself has turned everyone into believers and created a more pronounced data culture for the company.
According to Amato, "people are coming to us now and asking if they can use the platform. And it's not just developers. It's our business partners too. We can see that it's really delivering something special for the group. And it's an incredible way to show the value of working with Cloudera."
More visibility on the horizon.
Looking ahead, Amato and Geodis are imagining even more use cases to augment the platform along with adding additional public cloud providers to become truly multi-cloud. Most importantly, Geodis has the ability to provide better service for their customers today – and a catalyst for growth tomorrow.
public sector
Metro Madrid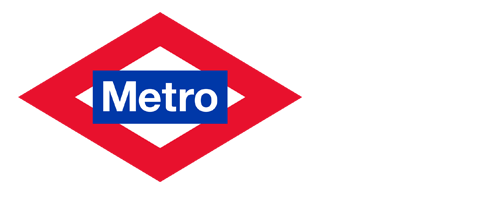 retail
New Yorker

healthcare
Be The Match