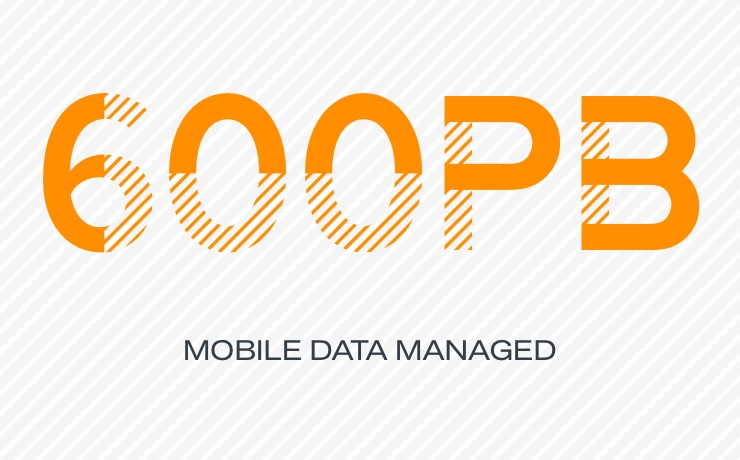 Key highlights
Category
Telecommunications
Location
Headquarters: Bonifacio Global City, Taguig, Metro Manila, Philippines
Solution highlights
Modern Data Platform: Cloudera Enterprise
Workloads: Data Warehouse
Key Components: Apache Flume, Apache Kafka®, Apache Spark™
Applications supported
Customer 360
Personalized mobile advertising
Data sources
Mobile devices
Network signals
Billing and payment systems
Impact
Previously impossible customer segmentation enabled
Ability to keep pace with global telecom leaders
Big data scale
Managing 600 PB of data
Supporting 66% mobile data volume growth in one year
Globe Telecom is enhancing customers' mobile experiences, delivering relevant advertising with a modern analytic environment based on Cloudera.
Accounting for more than 50 percent of the Philippines' mobile revenues, Globe Telecom leads the mobile market, while also generating one-third of the country's fixed broadband revenues and enterprise data connections.
Challenge
"What we would like to do," said Globe Telecom Chief Technology and Information Officer and Chief Strategy Officer Gil Genio, "is enable our customers to live a digital lifestyle—how they work and how they play—allowing them to have wonderful experiences supported by the company's robust and pervasive mobile network."
Globe Telecom's mobile data volumes grew by 66 percent in 2017, reaching 600 petabytes (PB). However, consumer spending on mobile services isn't increasing at the same rate. Globe Telecom must optimize investments, bundle product offerings, and deliver contextual advertisements that elicit the most response.  
Also, its traditional data warehousing infrastructure was expensive and couldn't accommodate the speed or scale of Globe Telecom's data.
Solution
Globe Telecom's modern data management infrastructure, based on Cloudera, is helping the company enhance customers' mobile experiences and deliver relevant advertising. Globe Telecom's new analytical environment ingests massive volumes of real-time, granular network signal information and combines that with batch loads from billing systems, payments, and more. Organizations across the company, including Marketing, Credit, and Finance, benefit from direct access to the platform.
Implementation
The company decided to implement a real-time architecture based on Apache Hadoop, but needed to ensure that the new environment could not only manage the data but also keep it secure, tracked and reportable for regulatory and privacy compliance. Globe Telecom turned to Cloudera for help.
Results
Today, Globe is leveraging analytics to perform customer segmentation that would have been previously impossible, resulting in a better mobile experience and more effective ads.
By future-proofing its analytical environment, Globe is maintaining a competitive edge in a fast-moving, global industry.  
"Two years ago, we were probably a bit behind mobile companies around the world," said Genio. "But today, we're trying to solve those challenges simultaneously with many other companies around the world… We can manage, interpret, and, at the end of the day, democratize all of that information that's all visible to us."