Keck Medicine of USC utilized the Cloudera platform as a vendor to build a Controlled Substance Analytics Solution.
The Controlled Substance Analytics Solution enables Keck Medicine of USC medical professionals to identify outlying or suspicious prescriptions, empowering providers to intervene in opioid abuse and misuse.
Keck Medicine of USC is the University of Southern California's medical enterprise, one of only two university-based medical systems in the Los Angeles area. Keck Medicine of USC combines best-in-class physicians, access to cutting edge research, and state-of-the-art facilities to provide highly specialized care for patients.
Part of a strategic decision to employ data analytics as an essential driver of provider care, the health system has built an analytics team of over 30 well-rounded staff over the past six years. This initiative ensures that in addition to understanding this burgeoning technology, IT teams with Keck Medicine of USC know the business enough to meaningfully help the business.
Opioid abuse and addiction in the U.S.
Prescription medication misuse is a significant drug problem in the United States. According to the Centers for Disease Control and Prevention (CDC), people from all age groups, ethnic backgrounds, and genders are affected by opioid abuse. More than 21% of patients who are prescribed opioids for chronic pain misuse these drugs; roughly 10% develop an opioid use disorder.[1]
Medical professionals face a dilemma: they need to prescribe painkillers strong enough to provide relief for their patients while also preventing the diversion and misuse of those same drugs. While opioid analgesics are highly effective, they can be fatal at the wrong dose or in the wrong hands.
Controlled substance addiction harms tens of thousands of lives every year, impacting not only those addicted, but their loved ones as well.[2] One of the strongest tools we have in the fight against this disease is data regarding controlled substances, prescribers, and patients. These data analytics are essential for identifying those at high risk and reducing the likelihood that they will abuse or misuse opioids.
Creating a platform to interrogate and understand data
In 2020, Keck Medicine of USC leveraged the Cloudera solution to build the Controlled Substance Analytics Solution. This platform gathers data about provider ordering practices and highlights opportunities to help address real concerns, reduce suffering, and turn insights into action.
Multiple datasets, including orders and patient health records, are loaded daily from the electronic medical records (EMR) system into a Cloudera-hosted Enterprise Data Lake. The data lake enables Keck Medicine of USC to collect large volumes of different data types, ensure the veracity of data from any source system, and prepare and store that data within unified data models for analytics consumption.
Quantitative values are assigned to complex risk factors to illustrate trends, severity, and key indicators. In accordance with CDC and DEA standards, it is essential to provide data and analysis to all clinical and administrative stakeholders to support and improve care quality and business decisions. Cloudera provides the security and governance layer required for sensitive data and allows Keck Medicine of USC to remain transparent per standards and regulations.
Keck Medicine of USC gains insights into opioid-prescribing practices
Before the Cloudera implementation, the Keck Medicine of USC Controlled Substance Committee had limited insight into existing Keck Medicine of USC opioid-prescribing practices. Reviewing pharmacy orders was manual, time-consuming, and required multiple resources.
Keck Medicine of USC's Controlled Substance Analytics platform eliminated manual data collection and reduced potential data and calculation errors. Outlying prescriptions are clearly identified, allowing Keck Medicine of USC business partners to prioritize analyzing the data and exploring areas of opportunity for education, intervention, and on-time decision-making.
Keck Medicine of USC can now better serve all business use cases within one data platform. The platform now supports a wide array of medical and health care functions, including but not limited to clinical decision support, disease surveillance, medication prescribing practices monitoring, and access to real-time data.
The Controlled Substance Analytics platform is just the first step in Keck Medicine of USC's efforts to leverage data analytics as an essential resource in the midst of this epidemic. The scope of this platform is focused on outpatient and ambulatory clinics; however, as the organization deepens its understanding of controlled substance prescribing patterns, Keck Medicine of USC plans to expand the platform to encompass closer monitoring and detection as well as inpatient discharge and take-home prescriptions.
[1] https://nida.nih.gov/drug-topics/opioids/opioid-overdose-crisis
[2] https://nida.nih.gov/drug-topics/opioids/opioid-overdose-crisis
healthcare
Catalan Health Service (CatSalut)
healthcare
Discovery Health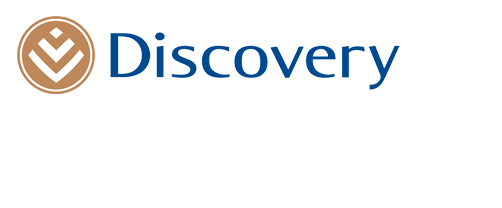 healthcare
Clearsense