Achieved 65-75% reduction and elimination of repetitive tasks driving aggregated operational savings
Realizing up to 45% savings in infrastructure costs for long-running workloads through using Cloudera
50 billion data points generated every month by LGIM are handled through Cloudera Data Platform
Data Architecture
Data Mesh
Data Lakehouse
Data Fabric

Since 2006, Amazon Web Services has been the world's most comprehensive and broadly adopted cloud. AWS is continually expanding its services to support virtually any workload, and it now has more than 200 fully featured services.
Legal & General Investment Management (LGIM) is one of the largest global asset managers, managing £1.2 trillion on behalf of savers, retirees, and institutions worldwide. LGIM is a responsible investor at the forefront of global index fund management and pension investment. Its strategies cover many asset classes and styles, including equities, bonds, property and alternatives, and multi-asset funds.
Unleashing data value with a sophisticated architectural runway
As part of an overall "cloud-first" transformation project and implementation of a new data strategy, LGIM set out to establish a centralized data marketplace to simplify its existing data ecosystem. Its ecosystem had become fragmented and complex, with data being siloed and employees using different data management and analytics tools. The core strategic aims of the marketplace were to consolidate these multiple data tools and silos, empower business teams with secure access to data, decentralize data and analytics across business domains, and accelerate LGIM's ESG programmes.
To achieve this goal, LGIM needed a sophisticated architectural runway based on an overarching data mesh. As the project progressed, the LGIM team realized it would also need to formalize its data ingestion processes and ensure its domains could effectively handle both structured and unstructured data – this included retained datasets like trading and customer data, and external datasets like partner and market data. These two factors led LGIM to also adopt a data fabric and data lakehouse architecture.
LGIM sought a single platform that was capable of supporting these multiple data architectures. This would enable it to realize synergies across its mesh, fabric and lakehouse environments and ensure consistent security and governance foundations. LGIM's transformational strategy was also "cloud-first", so any platform would need the flexibility to operate across on premises or hybrid cloud environments. Additionally, it was critical the platform was cloud agnostic to ensure it could comply with DORA and FCA regulations over operational resilience.
LGIM adopted Cloudera Data Platform (CDP) Public Cloud on AWS, with the support of Cloudera's Professional Services Team. Using CDP Public Cloud on AWS, LGIM has the flexibility and scale to unlock the greatest value from its data, making the process of utilizing data in hybrid, public cloud environments efficient, secure, and manageable. With Cloudera, LGIM can optimize its  data architectures, build a centralized data marketplace, and easily scale processing power for analytics projects, such as for environmental, social and governance (ESG) scores.
Unifying data pipelines to relieve management burden
By using CDP as a data fabric, LGIM has been able to set data up for frictionless discovery by ensuring it is not trapped behind complex APIs. Using Cloudera Data Engineering, LGIM can automate data workloads and pipelines using Apache Airflow natively. With Apache Iceberg on CDP, LGIM can synchronize data sets between independent data lake platforms managed by separate service providers. This supports LGIM's strategic mid-office outsourcing initiative working with a third-party provider, StateStreet.
Further, implementing CDP has enabled LGIM to rationalize data ingestion pipelines, resulting in technical and operational synergies. CDP's out-of-the-box tooling capabilities eliminate manual integration and harmonization, solving a common pain point for LGIM's technical team and delivering an integrated toolset.
The aggregated operational savings from the reduction of repetitive tasks is estimated to be between 65-75%. CDP also helps LGIM realize significant infrastructure savings (up to 45% for long-running workloads), driven by its ability to elastically scale and/or suspend VM instances depending on workload. In addition, the creation of the data marketplace has enabled LGIM to reduce expenditure on other business data tools, such as Bloomberg Terminal.
Data access unlocks new opportunities and supports ESG goals
With CDP, LGIM gains the flexibility to respond to market events. For example, during the collapse of Silicon Valley Bank (March 2023), the platform was scaled overnight to meet additional demand from LGIM risk teams querying market data in real-time, then scaled back when capacity was no longer required.
Further, CDP has provided LGIM with better access to its ESG data. This allows it to select funds safely and develop ESG scores and exclusion lists through its proprietary scoring algorithm. These insights are shaping LGIM's ESG standards and have supported more than 900 customer engagements with responsible investment practices.
The marketplace also increases data accessibility and sharing; teams across business domains can create local datasets and share them through the central data store for other users to consume. For example, the investment risk team previously relied on manual spreadsheets to store data on holdings and for instrument analytics. Through CDP, the team now has automated collaborative dashboards that feed data pipelines in other departments, such as client reporting.
Technical and finance departments have also worked together to build a new capability called Fund Look Through, giving end-users the ability to analyze complex fund structures.
Working with Cloudera, LGIM now has a secure foundation to deliver relevant data to the business and its clients faster. And by enabling business users to self-serve, LGIM aims to extract even more value from its data in the future.
financial services
ANZ Bank

financial services
Kutxabank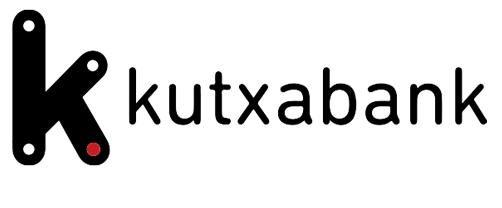 financial services
OCBC Bank