New Cloudera-enabled data pipeline enables up to 50 000 authenticated medical devices to send encrypted data to Ares's data hub.
Ares Trading worked with Cloudera Professional Services to implement a powerful data pipeline that will enable new devices to transmit data up to 100MB/sec.
20 gigabits (20,000 megabits) of data can be processed in less than a minute from third-party systems.
Data hub helps doctors monitor patient meds remotely
Ares Trading SA, a Switzerland-based subsidiary of Merck KGaA, Darmstadt, Germany, provides biological and medical products, pharmaceutical drugs, and personalized treatments for serious diseases. Its 58,000 employees in 66 countries find solutions to some of today's toughest challenges, helping create, improve, and prolong life. Ares Trading empowers the scientific community with tools, services, and a digital platform to make research simpler and more precise, as well as to help deliver breakthroughs more quickly. Its solutions assure test results are accurate and the medicine we take can be trusted.
Data helps doctors determine if patients are following prescribed treatment regimens
Electronic autoinjectors – medical devices that enable patients to self-administer medications beneath the skin more easily – have grown in popularity thanks to the technology's ability to deliver precise doses while reducing the need for visits to healthcare providers. As the technology has evolved, these devices are now able to record and send information, such as injection time and dosage, to providers, helping ensure patients stick to their prescribed treatments and alerting doctors to potential problems.
The Device and Connected Solution Engineering unit of Merck KGaA, Darmstadt, Germany within Ares Trading SA provides electronic autoinjectors that record data worldwide from more than 2 million injections per year. Doctors use that information to help their patients track their treatment, treat temporary conditions, and improve their long-term health and well-being. To give these doctors better access to autoinjector data, the devices were sending that information to a centralized repository. In addition to monitoring whether patients were taking their medicine regularly, that shared data was also used to study patterns and build graphs. Doctors and their patients relied on those visuals to track whether they were making progress in the patient's medical condition.
Ares Trading SA had relied on a web-based application to collect data from these connected health devices. The web application served its purpose well over time, but the company found it increasingly difficult to add features to the software, including support for new device types. That meant doctors whose patients were using the most recent medical equipment would not have easy access to patient data. The application's operational and maintenance costs were also high, prompting the company to look for a better way to provide its doctors and patients with the valuable clinical information they needed.
A new platform to securely manage more data from more devices
Ares Trading decided to pursue a cloud-based approach to managing data from its devices. The new platform had to be able to work with multiple cloud providers, offering the flexibility to switch from one cloud provider to another based on the medical device company's needs at any given time. The company also wanted the ability to add new devices to the platform without interfering with the platform's operation – knowing that a system crash could leave patients and doctors without access to vital healthcare information. The platform also had to be reliable, scalable, fully automated, and GxP compliant (meaning it followed healthcare industry best practice regulations and guidelines for safety).
"Ares Trading worked with Cloudera Professional Services to replace our original web-based application with a powerful data management tool that automates the flow of data from the devices to the back-end data management systems." said Ares Trading Sr. Software Engineer. That helped ensure the new data management platform would be able to handle more devices and real-time data. The new data pipeline also improves resilience and security, which are crucial when handling highly sensitive patient data.
"Data transmitted from auto-injector devices now goes to a Cloudera Data Platform (CDP) Data Hub deployment, where it is processed and sent to third-party healthcare professional platforms. The hub is a key part of Ares Trading's medical device integration strategy, providing a simple solution to process and prepare huge volumes of data collected from a variety of internet-connected devices" said Ares Trading Sr. Software Engineer.
Speed and compliance built in
The new data pipeline enables up to 50 000 authenticated auto-injector devices to send encrypted data to the data hub, where the data management tool checks the payload, deciphers their content, and dispatches the information to third-party authorized platforms.
The project will be expanded to handle new autoinjectors with improved communications capabilities and integrated with other medical systems at the country and global levels, helping medical professionals more easily identify whether their patients are adhering to the treatment prescribed. New devices added to the data pipeline will be able to quickly transmit data at up to up to 100 MB per second. (One megabyte (MB) equals 8 megabits, so a 6MB file—roughly the size of an MP3 file—would take about 48 seconds to load.)  These devices can also be updated in real-time, rather than daily, as they were previously. In addition, 20 gigabits (20,000 megabits) – of data can be processed in less than a minute from third-party systems, for example, data visualization software.
Ares Trading also achieves GxP (CFR 21 part 11) compliance through its use of CDP, satisfying the US Food and Drug Administration's requirement that electronic records and signatures be treated the same as paper records and handwritten signatures. "The project demonstrates that meeting regulation and remaining agile are not objectives at odds with one another. Working with Cloudera to move from a legacy custom solution to an 'as-a-service' approach brings many benefits, allowing the organization to focus on its core business, a device's data" said Ares Trading Sr. Software Engineer.
healthcare
Catalan Health Service (CatSalut)
healthcare
Discovery Health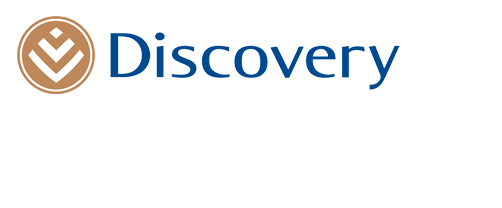 nonprofits and ngos
Terre des hommes