Seamless deployment across 5,000 locations, empowering self-service users, ensuring secure, governed access, enhancing productivity and data management
With data insights from 1,900 gas stations and 3,000 stores, OR optimizes routes, expands strategically, and fulfills ESG commitments
Integrated data across channels connecting fuel choices with high-end accessories to deliver tailored promotions, and personalized, value-driven experiences
Digital transformation leading to radically personalized customer experience and improved efficiency across operations
Oil and Retail Business Public and Company Limited (OR) is a combined company formed out of the consolidation of Petroleum Authority of Thailand Public Company Limited's oil and retail businesses. 
As part of its digital transformation, OR wanted to automate routine tasks, forecast demand, identify patterns, and support data-driven decision-making. For one thing, these improvements would enable the acceleration of business processes and optimize efficiency across all of its operations. For another, it could leverage machine learning (ML), artificial intelligence (AI), and geo-spatial analytics to accelerate its business processes and optimize efficiency across all of its operations. And by using ML and AI to analyze customer interaction data across various channels and touchpoints, OR could pinpoint customer trends, preferences, and buying habits, developing custom-tailored offers and promotions that appeal to specific customer segments—and delivering a radically personalized omni-channel experience.
Understanding data to maximize business impact
To make good on this vision, OR needed an automated, flexible solution that would allow it to integrate real-time data from various sources, available in a diversity of formats, at scale.
OR's channels and touchpoints encompass not just internal sources—like in-store point-of-sale (POS) systems, or data generated by online sessions, mobile apps, and loyalty cards—but also external sources, like data collected from suppliers and partners, or customer-generated social media content.
In addition to identifying hidden customer preferences and behaviors and improving its operational efficiency, OR wanted to enhance the way they develop and deliver new products or services, as well as determine demand patterns and consumer price sensitivity, which will allow it to more accurately model its pricing strategy. This data also has the potential to transform OR's environmental, social, and governance (ESG) practice, enabling the company not only to make responsible decisions about where it opens new gas stations or retail locations, but also to prioritize locations that are closer to supply sources—minimizing transportation emissions—or provide economic benefits to local communities.
In short, OR needed an intelligent data platform that automates common data integration and analytics tasks, enabling seamless data transport between distributed on-premises. This platform should permit secure access to data wherever it's located, with built-in identity and access management (IAM) and data governance features enhancing data quality and ensuring compliance.
Choosing the best road to hybrid data management
OR considered using open-source software to build its own hybrid data platform, but didn't want the responsibility of having to secure, maintain, and improve it, too. That's what was appealing about Cloudera Data Platform (CDP) Private Cloud, for self-service data integration and analysis, along with automated user management and data governance features.

OR deployed CDP across its more than 5,000 on-premises locations, enjoying seamless, transparent access to data. Thanks to Cloudera Shared Data Experience (SDX), a component of CDP, self-service users can securely access, integrate, and analyze data in a single, unified system. Similarly, administrators and data stewards can use SDX to enforce compliance, ensuring that distributed data is consistently managed, governed, and secure — irrespective of its physical location.
"CDP and SDX have been game-changers for us. Our data team can now securely access and work with data as if it were all in one unified system," says K. Wilson Suntharachan, senior vice-president of corporate strategy and sustainability with OR. "Cloudera's platform also simplifies compliance, supporting secure, governed access for data scientists, data engineers, and our other self-service users."
By selecting Cloudera for its hybrid data solution, OR enjoys the robustness, feature-richness, and support of a best-in-class commercial platform, while harnessing the powerful data processing and flow automation capabilities of Apache NiFi. This combination allows self-service users to rapidly design and deliver scalable, reliable data pipelines.
Fueling better decisions, and better service, with better data
OR's new data platform is the foundation of its ambitious digital transformation efforts.
Today, OR is able to collect data from its more than 1,900 gas stations and 3,000 retail stores. This data is used to:
Power the geo-spatial analytics OR depends on to manage its assets and optimize its fuel delivery routes;
Determine where to open new locations; and
Make good on its ESG commitments.
OR also relies on its cutting-edge hybrid data platform to seamlessly integrate data from POS systems, online browsing behavior, mobile apps, and loyalty cards, using it to obtain a 360-degree view of its customers across all channels and touchpoints.
By analyzing this data, OR has been able to deliver a seamless, omni-channel customer experience. Not only is each customer's preferences consistently recognized and tracked across all essential channels and touchpoints, but OR is also able to offer timely, tailored cross-sell and upsell promotions to customers. These include:
Combined gas and retail deals, like discounts at its retail locations whenever a specific amount of fuel is purchased;
Offers to purchase certain retail products based on the type of vehicle fuel purchased.
For example, customers who frequently purchase premium or high-performance fuel are also likely to own high-end vehicles. By combining this insight with data from other sources (retail purchase history, mobile app engagement, social media), OR can offer promotions for premium car care products, performance-enhancing additives, or high-end accessories in their retail stores. And if a customer routinely purchases premium car-cleaning products from its retail stores, OR can offer discounts on high-quality fuels (which contain detergents and other additives that enhance an engine's performance and lifespan) at its gas stations.
healthcare
Be The Match
financial services
OCBC Bank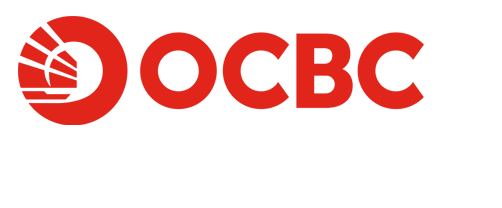 telecommunications
Azercell