Shionogi's CDP-powered integrated data warehouse combines patient and research data, allowing Shionogi to contribute to the healthcare sector by accelerating R&D and enabling enhanced outcomes.
This enhanced data infrastructure seamlessly connects business intelligence tools and analytic systems, driving faster speed to insight and enhancing sales activities.
The analytics of Shionogi's operational data has allowed it to enhance the efficiency of its value chain operations.
Industry
Healthcare & Life Sciences
Leading pharmaceutical innovation through data-driven research and development
Shionogi is a global pharmaceutical company with over 145 years of history. Headquartered in Osaka, Japan, it has developed and commercialized medicines to meet growing medical needs in priority areas such as infectious diseases, psychiatry and neurology. 
Drawing on its many years of experience in infectious disease research, Shionogi has revolutionized the development of drugs to treat infectious diseases.
The company has taken a more holistic approach to medicine in recent years, evolving from a pharmaceutical company to a healthcare provider. By offering healthcare services, the company continuously aims to provide value to society and solve the challenges faced by patients and communities.

Japan is the third-largest pharmaceutical market in the world. Since 2013, the country's government has promoted healthcare as a crucial strategic driver for the revitalization and growth of the Japanese economy.
The pandemic further highlighted the need for Japan to prioritize the development of innovative medicines and vaccines. In 2021, the government adopted policies to promote innovation in the pharmaceutical industry. It aims to enhance drug discovery capabilities, advance scientific technologies, and promote the use of medical data, including the use of AI to select new drug candidates and streamline clinical trials by 2032. 
To gain a deeper understanding of patient needs and diseases, Shionogi turned to data. However, due to the scale of the company's data, it needed a more robust platform for collecting and analyzing the data.
With the Cloudera Data Platform (CDP), Shionogi established an integrated database that comprised a wide range of internal and external data. This integrated data warehouse seamlessly connected business intelligence (BI) tools and analytic systems, ensuring security and governance while adhering to privacy and compliance regulations. 
CDP's Shared Data Experience (SDX) is used to identify and profile sensitive data across the organization, including patient and research data, and identify and control who can access it.
With CDP, Shionogi accelerated the use of data in its pharmaceutical research and development (R&D) and enabled enhanced R&D outcomes. For example, the company's 
research team was able to gain a better understanding of influenza epidemic patterns by combining data from the CDP, including temperature measurements, the number of reports by designated healthcare organizations and the frequency of online searches for influenza, to create a predictive model. 
The model enables the creation of influenza epidemic forecast maps, which can be used to predict potential influenza epidemics for each prefecture in Japan. These maps make it possible to identify when thresholds are exceeded, enabling early action to be taken.
By automating the ingestion and organization process of Shionogi's sales and marketing data, the company was also able to improve the efficiency of its sales and marketing teams. Using up-to-date data allowed for faster time to insight and data-driven decisions. 
healthcare
Be The Match
healthcare
Keck Medicine of USC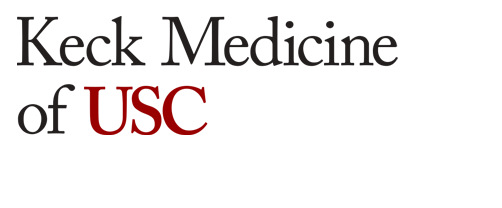 healthcare
Merck KGaA Darmstadt, Germany