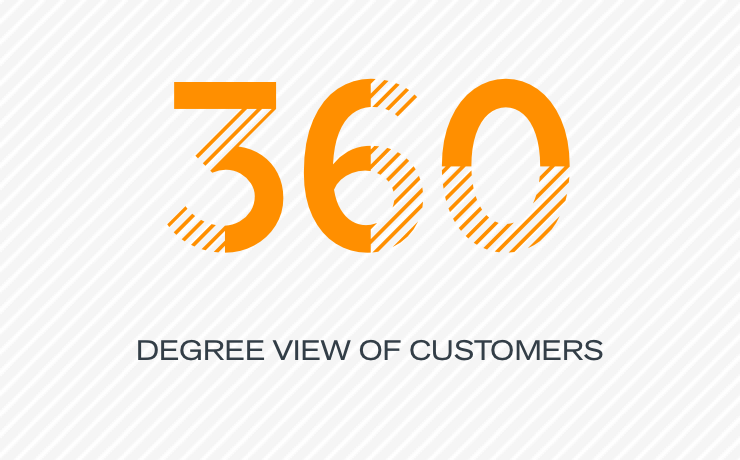 Key highlights
Impact
5 billion records are being managed, driving personalized marketing campaigns
The solution is matching 14 different source systems, helping the data science team find trends across customers
Ability to meet the requirements for transaction and interaction data that outnumbers customer records by 2-200x
Informatica is the world's leader in Enterprise Cloud Data Management. The company provides customers the foresight to become more agile, realize new growth opportunities, and create new inventions. In early 2019, Informatica acquired AllSight, next-generation Customer Data Platform provider, which helps enterprises use data to improve customer experiences through AI-enabled software focused on managing and improving customer intelligence.
Challenge
Enterprises were encountering a challenge in having primarily account or product-centric views of their business. New demands to become more customer-centric led to the need to understand and serve customers in a more personalized and individual manner. MDM was a useful solution, but only gave a limited view of the customer base on core master data. With the advent of big data and the availability of digital interaction data, organizations struggled to incorporate this additional data into customer views.
Solution
Informatica Customer 360 Insights (C360i) is a next-gen customer data platform that extends the Customer 360 view to include all data from all sources. With the focus on matching transaction and interaction data to trusted customer profiles, the expectation on data volume and scalability of the solution meant a new way to manage and store data was required.
A partnership with Cloudera provides the necessary enterprise data platform to securely process, store, and analyze all customer data. Typically, transaction and interaction data can outnumber customer records by 2-200 times, dramatically increasing requirements. Cloudera's Enterprise Data Cloud platform delivers the necessary technologies to address these requirements.
Results
Dell, a global electronics manufacturer, is one example of this partnership in action. The company has implemented two primary use cases, gaining a broader customer 360 view for sellers and account managers, and improving targeted marketing and global campaigns. With Informatica's solution running on top of the Cloudera Data Platform, Dell's Global Marketing group is now able to bring data together from more than 40 different source systems that were previously disconnected. A total of 5 billion records are being managed. Now, these data insights are being used to drive personalized marketing campaigns, micro-segmentation and hyper-personalization.