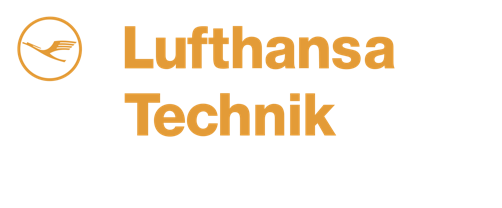 Key Highlights
Category
Aviation, Aircraft Maintenance, and Transportation, MRO
Location
Headquarters: Hamburg, Germany
Solution highlights
Modern Data Platform: Cloudera Enterprise
Cloud Platform: Microsoft Azure
Workloads: Data Science & Engineering, Operational Database
Key Components: Apache Impala, Apache Kafka, Apache Spark, Cloudera Altus Data Engineering on Microsoft Azure, Cloudera Altus Director
Applications supported
Aircraft analytics
Predictive and preventive maintenance
Data sources
Sensor data for aircraft
Aircraft and component maintenance data
Airline operational data
Impact
Reduces maintenance related costs and increases operating hours with predictive maintenance
Enables faster, better decisions through real-time insights
Provides new revenue streams through IoT products and services
Big data scale
1+ TB of new data generated per aircraft per day
40% less removal for predicted components
350k+ component repairs a year contribute to broad and analytical knowledge
Lufthansa Technik helps airlines predict and prevent maintenance issues that can delay flights and increase costs with an IoT analytics platform powered by Cloudera on Microsoft Azure.
Lufthansa Technik is one of the leading providers of technical aircraft services in the world. The portfolio covers the entire range of services for commercial and VIP/special mission aircraft, engines, components and landing gear in the areas of digital fleet support, maintenance, repair, overhaul, modification, completion and conversion as well as the manufacture of innovative cabin products. Lufthansa Technik enables its customers to maximize reliability and availability of their fleets. With a global network of maintenance facilities, Lufthansa Technik is approved for MRO (maintenance, repair and overhaul) services worldwide. It is also an Original Equipment Manufacturer (OEM) for aircraft components and a certified development organization.
Approximately 800 customers with more than 5,000 aircraft around the world rely on solutions provided by Lufthansa Technik's business units.
Challenge
Dispatch reliability of the world's aircraft fleet is more important than ever due to tighter flight schedules and higher penalties for delays. One main goal for airlines is to reduce unscheduled maintenance events and optimize operating hours more efficiently.
Today's aircraft, such as the Airbus A350 or Boeing 787, produce 50 times more data generating more than a terabyte (TB) per flight. With tens of thousands of commercial flights daily and worldwide, data volumes annually can quickly add up to petabytes.
Lufthansa Technik's innovation and IT teams, together with its airline customers, wanted to leverage this massive amount of data to help the airlines predict and prevent operational issues that can delay flights and increase costs.  To do so, it needed to ensure a secure infrastructure that would allow operators, who owned the operational data, to store and maintain full transparency, access, and control of their data while building an open source data technology.
"From day one, we wanted to build a system that is able of handle the increasing amount of data", said Jan Stövesand, Senior Director, Data and Analytics of Lufthansa Technik's AVIATAR team. "What makes AVIATAR unique, is it's the only independent platform that enables our customers to have full control of their own data. Privacy, transparency and security allows our customers a piece of mind to fully analyze and gain insights from their data and use it effectively."
Solution
AVIATAR is Lufthansa Technik's strategic answer to these challenges. It optimizes the entire operation, from predictive maintenance to automated fulfilment solutions and combines profound airline operation expertise, data science, and engineering knowledge.
As a cloud-based analytics platform, AVIATAR helps airlines, MROs, OEMs, and airline lessors to manage complex fleet data in real-time. Cloudera's platform, running on an Apache Hadoop ecosystem, enables Lufthansa Technik's AVIATAR to offer its customers an enterprise-ready open source solution. This releases the power of big data to forecast potential problems and delivers visibility of supply chain, parts, and component inventory.
The platform draws on data captured from customer aircrafts along with Lufthansa Technik's extensive know-how and deep history as an MRO provider. 350k+ component repairs a year contribute to broad analytical knowledge. By combining different digital automated prediction and fulfillment solutions, AVIATAR helps reduce operational incidents on aircrafts.
With Cloudera, Lufthansa Technik can bring together and analyze the millions of data points, including snapshots of key parameters streaming in real-time from equipment sensors in flight along with comprehensive sensor data captured when the aircraft is on the ground. And they can apply machine learning models to rapidly detect anomalies and predict component failures before they occur. Aircraft sensor data are combined with different data sources like maintenance events, flight schedules, and more in order to go beyond prediction and move to prescriptive maintenance by automating tech-ops and flight ops processes.
This data is critical to power AVIATAR's automated prediction and fulfillment solutions, as well as ACMS (Aircraft Condition Monitoring System). AVIATAR allows airline engineering teams to get a prioritized status of their fleet in real-time, triggers recommended action to reduce technical issues before they lead to major operational issues and transforms previously unscheduled maintenance tasks into scheduled ones.
The platform is constantly growing in order to fulfill customer needs regarding efficient aircraft operations. For example, Partsmate a smart asset optimization platform, gives airlines access to inventory planning and provides a network for parts loan and exchange when and where they are needed.
AVIATAR is open to partners to co-create the future of aviation and join the network by developing and connecting solutions to their ecosystem.
"Previously it was more or less impossible to handle large amounts of data and operate these algorithms in one system. Now, with Cloudera it is possible, and it helps our customers and airlines to increase their operating hours, reduce operational incidents, and raise the fleet efficiency", said Jan Stövesand.
Implementation  
A cloud infrastructure is crucial for AVIATAR to deliver the scalability and availability its customers need. However, IT staff needed an environment that was easy to manage so they could focus on application innovation. The team uses Cloudera Altus Director to simplify cluster provisioning and management, and Cloudera Altus Data Engineering to make self-service even easier by reducing operational efforts and costs.
"With Cloudera, we can connect and analyze billions of data points. This includes snapshots of key parameters in real-time from aircraft sensors. We use the Cloudera stack to do machine learning and to predict critical components", said Martin Sakowski, Product Owner, Platform, Lufthansa Technik.
Results
Typically, more than half of airlines' total operating costs are directly or indirectly affected by MRO services. Using AVIATAR, airlines, MROs, OEMs, and lessors can move from traditional maintenance to more predictive maintenance, resulting in lower costs. Furthermore, leveraging the technology leads to 40% less removals for predicted components.
"AVIATAR is the platform for the aviation industry to leverage the ever increasing amount of data produced by aircraft nowadays", said Wijnko Oomkens, Product Owner, AVIATAR Predictor-Plugins of Lufthansa Technik's AVIATAR team ."We have temperature data, pressure data and vibration data, which is then all transferred and analyzed in our AVIATAR systems."
Additionally, for Lufthansa Technik, is the ability to deliver real-time insights using the Internet of Things (IoT) data that opens the door to the digital future of aviation.