400% increase in its active registered user base, 225% increase in content subscriptions, 300% increase in campaign response rates, 150% increase in content consumption and tune-in
Double the CPM (cost per thousand) for its ad packages
Retailers, telcos, media, financial services companies, and marketing agencies who serve them gain a 360-degree customer view across channels and devices, performing analytics with ease to promote greater customer engagement.
Quaero helps companies gain advanced insight into customer behavior to improve customer acquisition, increase engagement across channels, and drive new revenue. Serving a broad range of industries, Quaero's clients include ESPN, ADP, M&T Bank, Keurig Green Mountain, AvidXchange, and Charter Communications.
Challenge
Companies across industries are awash in customer data from interactions across both digital and traditional channels. However, uniting customer data from data warehouses, CRM systems, and other silos and digital logs into a customer-360 view can be difficult. What's more, enabling data scientists and engineers to quickly access the data they need and easily mine it for insights can be demanding.
That's where Quaero comes in.
Its customer data platform helps companies in just four to 12 weeks bring together and analyze data from myriad sources, and operationalize the insights to personalize offers, deliver a richer customer experience, and create new data products for business stakeholders.
In its early days, Quaero deployed its platform on IBM Netezza appliances. But as data volumes skyrocketed and analytic demands grew, executives found Netezza couldn't provide the flexibility, scalability, or performance needed. 
"For many of our clients, demand fluctuates seasonally and during events," said Naras Eechambadi, chief executive officer of Quaero. "Being able to allocate servers on-demand is critical; but with Netezza, we had to justify a million dollars in funding when we needed more hardware. It was also disruptive to roll one system out and roll another one in, and we had to load data in just the right way to enable fast queries."
He added, "We also wanted to give marketers, data scientists, data engineers, and business analysts more self-service access. Direct query access, and the associated governance, was challenging on Netezza."
Solution
Today, Quaero uses Cloudera Data Warehouse to power its customer data platform and analyze billions of new data points in real time and near real time. The flexibility of the platform helps Quaero provide its clients with a deeper, more accurate enterprise view of customer behavior across all channels and touchpoints.
For example, the platform can aggregate first, second, and third party data, merging structured and unstructured data for full visibility of both anonymous and registered users. One large media company processes more than two billion transactions daily and analyzes data from more than 100 million unique visitors a month to understand each user's digital journey and take the next best action.
Quaero's analytic platform also integrates with numerous "execution" systems, such as call center, email, and campaign management systems, to operationalize the analytics in real time and, subsequently, deliver feedback to marketing analysts in as little as seconds when needed for faster campaign measurement.
And it simplifies and accelerates data preparation, enabling data professionals to focus more time on deriving new insights and value from data. In some cases, Quaero clients have created new product offerings from their data assets to generate new revenue streams. For example, using the Quaero CDP, one company accelerated delivery of data products to clients from once every 10 days to daily. 
In all, Quaero integrates and analyzes multiple petabytes (PB) of data, including online transactions, interactions, impressions, video views, responses, downloads, locations, and clickstream data. Quaero customers can interact directly with the data using the tools they're most familiar with for self-service BI.
"The pain we felt with Netezza was a big motivator for our move to Cloudera," said Eechambadi.
Implementation
The ability to run its platform anywhere—on public or private clouds, on multi-clouds, and on prem—enables Quaero to support each clients' specific data security requirements.
"Cloudera enables us to deploy our solution in whatever environment our clients choose," said Eechambadi. "We can host the platform on our cloud as a managed service; we can install our platform in their data centers when data regulations require; or we can install in any public or private cloud."
Data governance is also critical, especially in light of new regulations such as the General Data Protection Regulation (GDPR) in Europe. "We are GDPR-compliant, and it's been very easy thanks to Cloudera and the flexibility of our platform," said Eechambadi.
Recently, Quaero modernized its analytics environment from a legacy tool to open source tool sets. These tool sets connect seamlessly to Cloudera to execute analytics processes.
Results
With the ability to stitch together disparate pieces of information and operationalize analytics, one media and entertainment company identified new strategies to turn "casual clickers" into "engaged audiences." This led to double-digit growth including the following:
400 percent increase in its active registered user base

225 percent increase in content subscriptions

300 percent increase in campaign response rates

150 percent increase in content consumption and tune-in

Double the CPM (cost per thousand) for its ad packages

64 percent annual return on investment
Quaero also enabled a large financial services company to monetize its data and help organizations better understand economic trends through consumer payment patterns. This new data-driven offering has created US$8 million in incremental revenue for the company in just six months, with the potential to add several hundred million dollars in additional revenue over the next few years.
"We're helping our clients do some very creative things with their data, everything from helping retailers personalize offers at scale across millions of customers to enabling companies to monetize data, " said Eechambadi. "Cloudera has been instrumental in making this possible."
retail
eMAG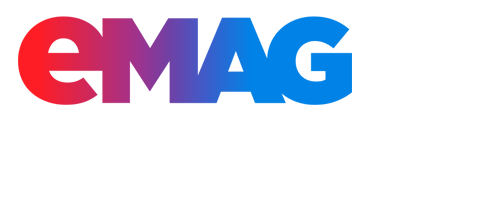 telecommunications
Telkomsel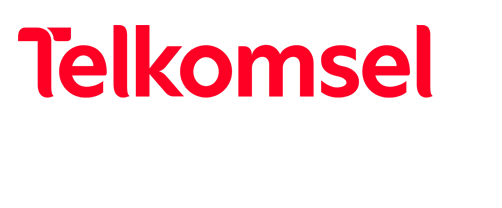 business services
Index Exchange