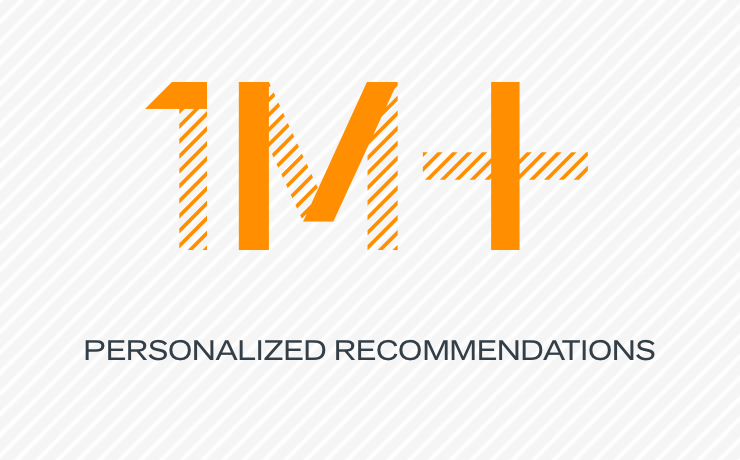 Key highlights
Category
Financial Services
Location
Headquarters: Singapore
Solution highlights
Modern Data Platform: Cloudera Enterprise

Workloads: Data warehouse

Key Components: Apache Hive, Apache Hue, Apache Impala, Apache Oozie, Cloudera Data Science Workbench, Cloudera Manager, Kerberos

BI & Analytics Tool: Microsoft Power BI, Qlik Sense Analytics
Applications supported
Anti-money laundering
Customer analytics insights
Sentiment analysis
Recommendation engines
Self-service business intelligence
Data sources
Deposit, credit card, loan, customer relationship management, and trading systems
Impact
Increased conversion rates with delivery of personalized offers to millions of customers and merchants
Enhanced AML detection and reduced time to identify new relationships from three months to three weeks
Improved relationship manager productivity with 1,000 hours saved
United Overseas Bank built a modern data platform on Cloudera that gives it the flexibility and speed to develop new AI and machine learning solutions, and to create a data-driven enterprise.
United Overseas Bank (UOB) is a leading full-service bank in Asia with a network of more than 500 offices in 19 countries and territories in Asia Pacific, Western Europe, and North America.
Challenge  
"Our focus is on providing our customers with a frictionless banking experience and personalised services," said Richard Lowe, Chief Data Officer at United Overseas Bank.
UOB set up its Big Data Analytics Centre in 2017, Singapore's first centralised big data unit within a bank, to deepen the Bank's data analytics capabilities and to use data insights to enhance the Bank's performance.
Essential to this work was implementing a platform that could cost-effectively bring together data from dozens of separate systems and incorporate a range of unstructured data, including voice and text. "With legacy databases, you're restricted by the amount of data as well as the variety," said Lowe. "As a result, you can miss key data attributes that are necessary for anti-money laundering (AML), transaction monitoring, and customer analytics engines to work effectively."
Solution  
Using a modern data platform and machine learning technologies, UOB gained a richer understanding of its customers' preferences to help make their banking experience simpler, safer and more reliable. Working with Cloudera, UOB has a big data platform that gives business staff and data scientists faster access to relevant and quality data for self-service analytics, machine learning, and emerging artificial intelligence (AI) solutions.
Thousands of files - from transaction, customer, trade, deposit, and loan systems – are loaded into the Cloudera platform every day. The platform currently supports approximately 2 petabytes (PB) of data. Different business functions, such as compliance, retail banking, asset management, and wholesale banking now have a more comprehensive view of customer and transaction data to optimize their business processes, to design distinctive customer experiences, and to improve detection of financial crimes.
UOB uses the Cloudera suite of tools and services in support of their artificial intelligence and data science roadmap to drive the adoption of AI initiatives. Using Cloudera Machine Learning for the datacenter as the standard operating platform for data scientists to collaborate, the delivery of AI and data science models is made faster and more efficient. The adoption of AI and data science is fast growing across the organization where there is a good variety of AI and Data Science use cases across 12 business units and functions. The projects range from using natural language processing to report on market trends, to personalizing features and services to engage customers more meaningfully.
Implementation
As UOB's big data team set its vision to build an enterprise-wide big data platform that spans all the bank's business units and regions, it recognized the immense implementation challenges it would likely face. "This can be a difficult journey given the complexities of a very large bank with offices across the world," said Lowe. "Cloudera enabled us to develop the necessary capabilities, such as data security and governance, to achieve our goal of consolidating our data within two years. For example, in the area of security, Cloudera simplified our ability to track our operational risk, better manage user identities, and to identify any unauthorised access into our data platform on a timely basis."
Results
With new self-service analytics and machine-learning driven insights, UOB has realized improvements in digital banking, asset management, compliance, AML and more:
A new recommendation engine increased conversion rates with the ability to understand lifestyle preferences and deliver personalized offers and recommendations—for everything from dining to shopping—to millions of customers and merchants.

Advanced AML detection capabilities help analysts detect suspicious transactions earlier based on hidden relationships of shell companies and high-risk individuals. "With Cloudera and machine learning technologies, we were able to enhance AML detection and reduce the time to identify new links from three months to three weeks."  

Customer analytics insights enable corporate relationship managers to better understand global client networks and identify new revenue opportunities. "This project not only led to a very large uplift in leads, it also saved relationship managers more than 1,000 hours in manually reviewing documents."

A market sentiment solution that uses natural language processing to analyze more than six years of investment analyst reports, helping executives better understand analyst sentiment and predict potential questions and opportunities as they prepare for briefings.
"You don't always know what data will be valuable for a particular use case or what use cases lie ahead," says Lowe. "Cloudera enables us to innovate, pursue new capabilities, and achieve outcomes that wouldn't be possible otherwise."