Cost reductions for provided healthcare thanks to more accurate prescribing (both medications and volumes)
~6-15% reduction in antibiotic prescriptions over time
Malaria epidemic early warning system with >99% precision for high-alert thresholds

Since 2006, Amazon Web Services has been the world's most comprehensive and broadly adopted cloud. AWS is continually expanding its services.
Terre des hommes is a leading, Swiss organization for children's aid. The Terre des hommes (Tdh) mission is to bring meaningful change to the lives of children and young people, especially those in vulnerable situations, with a focus on early years health and access to fair justice and education. Tdh work through both active participation with communities, in addition to advocating for their rights, locally and internationally. In 2022, they provided direct and indirect assistance to over 7 million children and members of their communities, in more than 30 countries.
Terre des hommes began working with Cloudera in 2019, in the frame of a project that WHO (World Health Organization) implemented with a protocol to detect the five most common diseases that affect children under 5, in developing nations. In 2019, 0.87% of children born in Burkina Faso die of treatable or preventable diseases before the age of 5.
This project, "IeDA" or "Integrated e-Diagnostic Approach system", has now connected almost 17 million child-health consultations with relevant data points, at a rate of 300,000 consultations per month, with each consultation generating over 250 data points alone.
In 2019, the project objective aimed to extract insights from this data, to further improve the quality of consultations since its initiation in 2014.
This project included:
Development of real-time analytics dashboard to demonstrate key health indicators for disease in children under 5 during consultations, and allow the Burkinabe Ministry of Health to analyze trends and changes over time.
A "Smart Electronic Consultation Registry", or "REC", to analyze data from frontline workers during consultations with patients. This analysis led to a recommendation system that could send information to frontline healthcare workers in real-time, during consultations. 
The "REC" also analyzed data from primary healthcare centers and categorized them based on historical performance, into Bronze, Silver and Gold. This allowed health authorities to view mapped data of categories and make data-driven decisions on geographical areas to focus on to improve health outcomes. 
Finally, Cloudera Data Platform (CDP) Public Cloud on AWS (Amazon S3 and Amazon EC2) was used to develop an early epidemic alert system, the initial use case for which is Malaria
The outcome of this has been >90% implementation rate by healthcare providers in Burkina Faso, forecasted to increase to 100% in 2023. Additional deployment of IeDA is seen in Mali, Niger and India.
Research by Lausanne University Hospital in Switzerland, University of Geneva in Switzerland and the London School of Hygiene and Tropical Medicine in the UK, report benefits of the project:
Over 5,000 users, including primary healthcare workers and heads of authorities in region.
Cost reductions for provided healthcare thanks to more accurate prescribing (both medications and volumes).
~6-15% reduction in antibiotic prescriptions over time.
Malaria epidemic early warning system for primary health providers in Burkina Faso, with >99% precision for high-alert thresholds.
Fully pseudonymized data sets to preserve the privacy of patients.
public sector
CRAES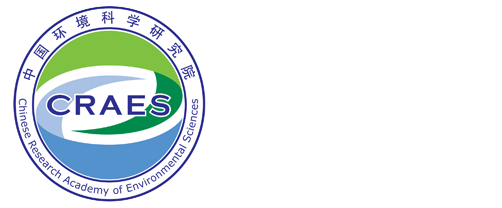 technology
Global Biodiversity Information Facility (GBIF)
technology
Institute for Energy Technology (IFE)