Learn about the emerging trend of an Enterprise Intelligence Platform that can disrupt three distinct markets.
The demand to turn raw data into business insight for today's companies is now higher than ever. So it's no surprise that there's significant interest by data-driven companies for new products and services in a single platform.
An Enterprise Intelligence Platform combines what was traditionally three separate product categories for data and analytics into one seamless experience: data integration, data storage, and processing and analytics designed to meet the needs of both data consumers and data operators. According to 451 Research, 78% of data-driven companies would consider adopting an Enterprise Intelligence Platform.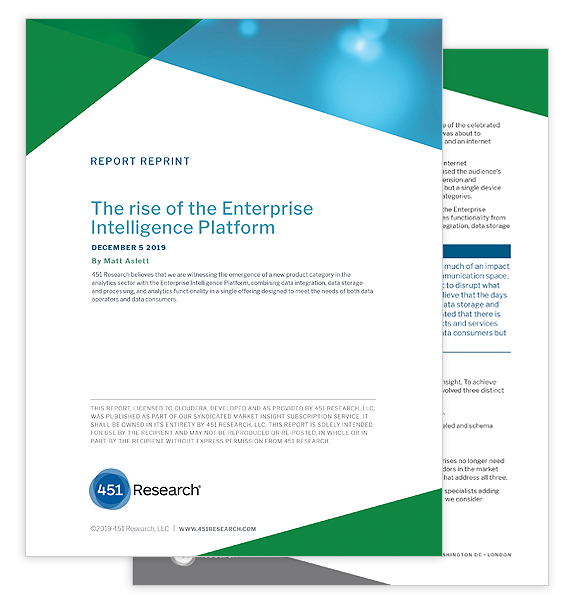 Read the report to:
Understand the business efficiencies of an Enterprise Intelligence platform
Learn about the major market players who are ahead of the trend with the development of their own portfolio of products