Overview
Say "yes" to a modern data architecture
CDP Data Center is a completely reimagined data platform. It unifies the latest open-source analytics—Spark, Impala, Hive, HBase, Kafka, Hadoop, and more—into a multi-function analytics and data management system that features:
Higher performance SQL analytics
Real-time stream processing and management
Granular attribute-based access control 
Dynamic column filtering and row masking
A 10x increase in file and object scalability
Best of EDH & HDP
CDP Data Center includes the latest open-source technology, integrated, secured, tested, and optimized for the data center.
Common CDP code
Built on the CDP code base, CDP Data Center is cloud-tested for better stability and faster delivery of new releases. 
What's in the box
CDP Data Center includes new Cloudera Manager, Cloudera Runtime components, and more—right out of the box.
Streams processing
CDP Data Center enables extreme scalability in processing and transforming streaming data with Apache Kafka as well as powerful streams management capabilities.
On-premises object store
CDP Data Center lets you scale to billions of files or objects with Apache Ozone, a 10x increase over HDFS. 
Private-cloud ready
CDP Data Center is the foundation for CDP Private Cloud, providing the stateful aspects—data, metadata, security, governance, and infrastructure.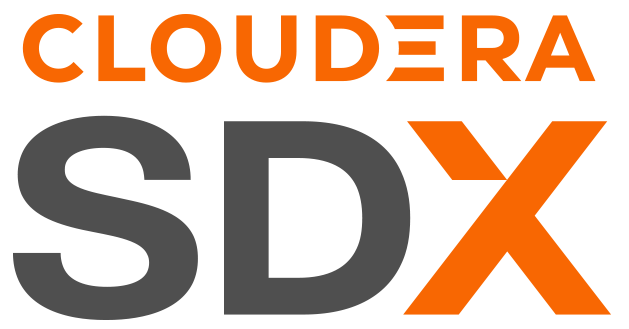 Enterprise-grade security and governance
Cloudera Shared Data Experience (SDX) lets you set data security, governance, and control policies once and consistently enforce them anywhere—in the data center or in hybrid and multi-clouds. Reduce operation costs and business risks, while increasing infrastructure flexibility and cloud choice.
Security & governance demo
CDP Data Center delivers new levels of security, including: 
Apache Ranger, which delivers enterprise-scale security with centralized, granular, consistent access control
Apache Atlas, which delivers governance capabilities for both end users and data stewards
Hive metastore, which captures and stores any and all structures, schemas, and metadata definitions as they are discovered and created by workloads.
Use cases
CDP Data Center empowers organizations to deliver trusted high-value analytics from the Edge to AI, driving transformative use cases and powering new business models through data-driven insights.
Transformative use cases

Grow your business

Connect your business

Protect your business
CDP Data Center delivers Edge-to-AI analytics
Get up to speed with a free, on-demand training course that walks you through the specific ways that CDP enables both business teams and IT staff to be more productive and explains its capabilities for turning data into actionable insight. Hear, as well, from two customers who have successfully implemented CDP.
World-class training, support, & services